Hi friends,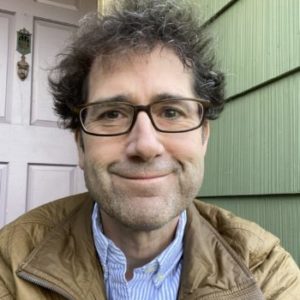 On Election Night I wrote to tell you how much we missed you, and missed the chance to share the night's energy and anticipation with you. I mentioned the power we feel when we're with people who share our curiosities, our passions, and especially our optimism.
"Optimism" is so often called out as essential to America's national character. I don't know if that's true, but knowing the character of Town Hall for 16 years now I can say that optimism—fundamental to our belief that together we can make the world better for each other—burns hot inside most card-carrying Town Hall-ions, too.
With the last states formally called (if not officially certified) today this election is effectively concluded. And no matter your perspective on the outcome I hope at last you're getting that sense of closure that allows us to face the future with confidence. I'm going to celebrate with my family tonight—and if you're in the mood to join me…
A look back through our Media Library will recall some of the extraordinary nights we've spent together on the way to this moment: Stacey Abrams and the March for Our Lives, with moving stories of community organization; Amber Tamblyn, on finding political power as you come of age; and World Without Hate, where stories coalesce into a vision of the change we want to see. And from the last three weeks alone–Steve Davis and Chelsea Clinton turn outrage to practical activism; and Jane Fonda/Elizabeth Lesser and Robert Putnam/Shaylin Garrett, issue inspiring calls to overcome self interest in favor of a common interest and heal the country.
After you look back, look forward to tomorrow night's installment of the Bushwick Book Club, which offers original songs inspired by a book: this time, Eric Liu's Become America, which collects a number of secular "sermons" from his wonderful Civic Saturdays programs. Many of them are hosted at/with Town Hall. Check out last Saturday's 11/7 here, and make sure you mark your calendar for next time.
OK, maybe this won't feel like the laughing, crying, hugging, cheering… But I promise you that in these nights (and too many others to list) you'll feel the optimism that brought us through to this moment, and the hope that will carry us until we can be together again.
With gratitude and affection,
Wier