Robert D. Putnam with Shaylyn Romney Garrett (livestream)
How to Bring America Together Again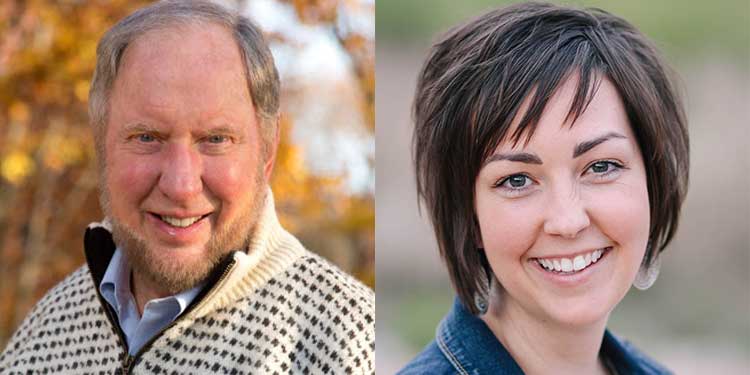 Deep and accelerating inequality; unprecedented political polarization; vitriolic public discourse; a fraying social fabric; public and private narcissism—Americans today seem to agree on only one thing: This is the worst of times. But eminent humanist Robert D. Putnam declares that we've been here before, and with brilliant analysis, provides thoughts on how we might steer away from our current "worst of times" trajectory.
Putnam joins us in a livestreamed conversation with co-author Shaylyn Romney Garrett to share an overview of more than a century of history, combined with unmatched analysis and storytelling. Together they draw on their book The Upswing: How America Came Together a Century Ago and How We Can Do It Again, and take us from the Gilded Age of the late 1800s when America was highly individualistic, through the early twentieth century when America became more cooperative, to the 1960s when that trend reversed again. At a moment when many Americans feel more divided than perhaps ever before, Putnam offers inspiring lessons from history that may put us on the path to becoming a society once again based on community.
Robert D. Putnam is the Malkin Research Professor of Public Policy at Harvard University and a former Dean of the John F. Kennedy School of Government. Nationally honored as a leading humanist and a renowned scientist, he has written fourteen books, including the bestselling Our Kids and Bowling Alone, and has consulted for the last four US presidents.
Shaylyn Romney Garrett is a writer and award-winning social entrepreneur. She is the co-author of The Upswing. She wrote American Grace: How Religion Divides Us and Unites Us. She is also a founding contributor to "Weave: The Social Fabric Project," an Aspen Institute Initiative. Her work has been seen in The New York Times, FastCompany, and Harvard Business Review.
---
Presented by Town Hall Seattle.