It's the 80th anniversary of Orson Welles's famous radio broadcast of "The War of the Worlds." Performed in 1938 as an episode of the American radio drama series The Mercury Theatre on the Air, it allegedly caused mass panic, though, as we explore below, the scale of the panic may be overblown.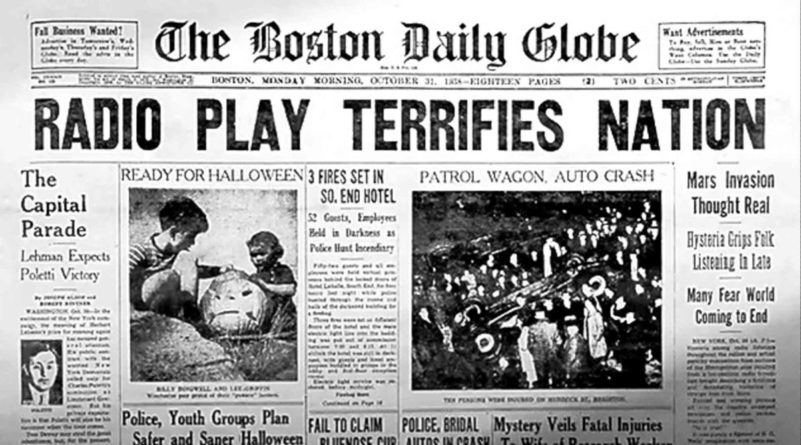 Seattle Radio Theatre, KIRO Radio, and Town Hall Seattle will present an 80th anniversary live broadcast on October 25, 7:30PM, at SIFF Cinema – Egyptian Theatre.
Before you attend and get spooked, here are a few interesting facts about the original broadcast:
The episode was an adaptation of the science fiction novel of the same name written by H.G. Wells. A futurist and prophetic social critic, Wells has been referred to as the "Shakespeare of science fiction." His works include The Time Machine, The Island of Doctor Moreau, and The Invisible Man.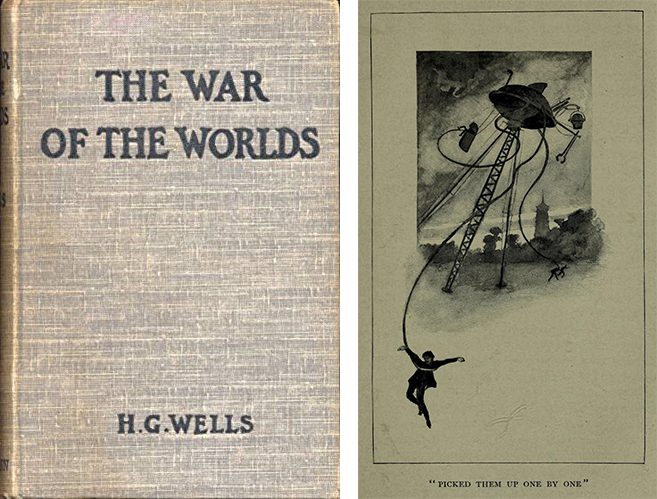 The story of invading Martians was presented realistically, but disclaimers played throughout the episode professing its fictional nature.
The radio play featured work from several prominent Hollywood legends-to-be including Orson Welles himself, who had yet to achieve fame as a filmmaker. His first film, Citizen Kane, didn't come out until 1941. The script's author, Howard Koch, would go on to win an Oscar in 1944 for his screenwriting work on the Humphrey Bogart film Casablanca. The composer for the fateful night's episode, Bernard Hermann, would go on to most famously write the movie score for Alfred Hitchcock's Psycho.
The telephone switchboard at the studio immediately began lighting up with calls from confused or frightened listeners. By midnight, the lighted bulletin that circled the New York Times building read: ORSON WELLES CAUSES PANIC.
Thousands of people across the country called the police, newspapers, and more, asking if what they heard was real.
Amidst all that, perhaps the most terrified listeners were in Concrete, Washington. By coincidence, during the midpoint of the broadcast, the power went out throughout the town. Some listeners ran into the mountains. Others grabbed guns awaiting the attack.
Days later, a reporter asked Welles, "Were you aware of the terror such a broadcast would stir up?" He replied, "Definitely not. The technique I used was not original to me. It was not even new. I anticipated nothing unusual."
Was their truly mass hysteria? There's been some debate. Snopes is on the case.
---
Join us at the 80th anniversary live broadcast on October 25, 7:30PM.
$5 kids 12 and under | $10 Town Hall Members | $15 General Admission