Seattle Radio Theatre, KIRO Radio, and Town Hall Seattle present
War of the Worlds
80th Anniversary Live Broadcast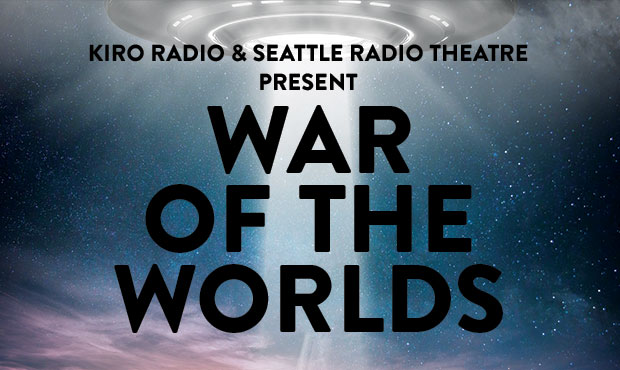 Don't panic…unless you want to! Town Hall, Seattle Radio Theatre and KIRO Radio are teaming up to present a live 80th anniversary radio broadcast of the classic 1938 panic-inducing production of Orson Welles' "War of the Worlds" starring Dave Ross and KIRO Radio favorites and Seattle Radio Theatre stalwarts, plus live music and live sound effects. The show features a studio audience warm-up before the show and a post-event cookie reception for all attendees.
Don't miss your chance to join in a live celebration of an iconic broadcast of a show that shaped radio history!
---
Presented by Seattle Radio Theatre, KIRO Radio, and Town Hall Seattle.