Tandem Book Club

Town Hall's Tandem Book Club offers space for people to chat and connect to the inspiring ideas that flow through our building. We pair a selected book title with each evening's topic – read up ahead of time, grab a treat from the Otto Bar, and soak up the cozy conversation in the Forum Library with your Town Hall community. Tandem Book Club is facilitated by Town Hall's Community Engagement & Outreach Manager, Jessica Baloun.
---
The events below have a Tandem Book Club meeting in The Forum Library one hour prior to the scheduled event start time.  To view the featured book pairings and register, visit the event pages listed below and look for the special Tandem Book Club registration link at the bottom of each page.
Tanmeet Sethi, M.D. with Rebekah Borucki
Reclaiming Our Power: Using Joy and Imagination to Disrupt Oppressive Systems
This is a Tandem Book Club event: Join us at 6:30pm to discuss a related title, The Book of Delights by Ross Gay.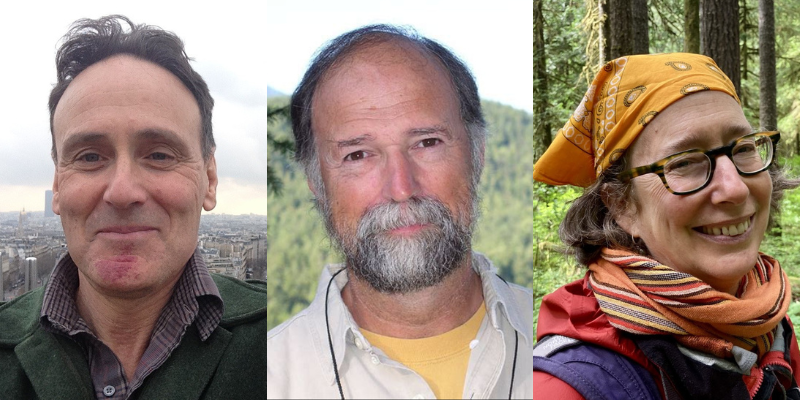 Salmon, Cedar, Rock & Rain
Exploring Olympic National Park
This is an in-person event.