The Great Hall's signature oculus has returned from its extensive restoration! After nearly one year offsite with the experts at Seattle Stained Glass, the oculus has been revitalized and reassembled—and the transformation is stunning. The oculus won't be installed until the renovation is nearly complete, but our skilled construction team has afforded us a glimpse at another of our building's restored windows.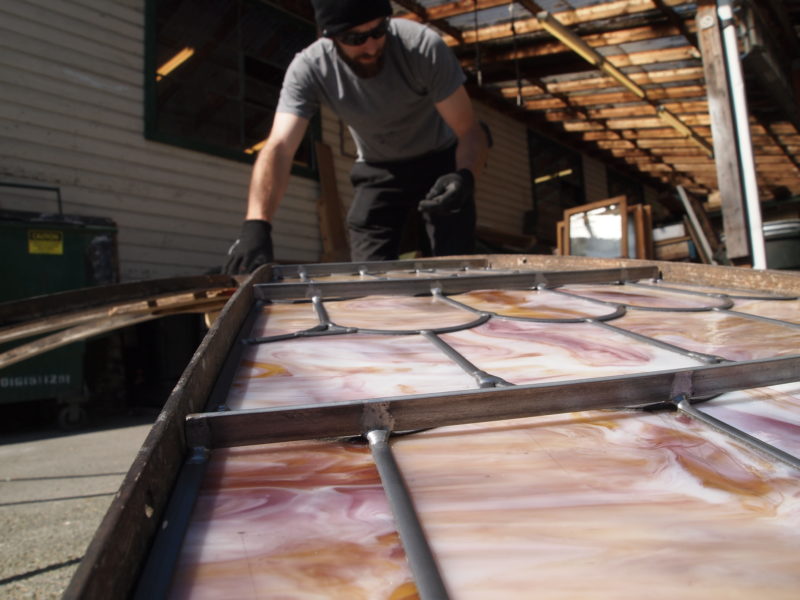 Where once stood a wall of scaffolding, we can now see the Great Hall's iconic arched window on the south side of the building, complete with weather proofing and storm windows. These tall and stately panes add a characteristic burst of color to the gleaming terracotta facade, and we can't wait to see how the assembly looks from the inside! Red weatherproofing material has been applied to exterior window framing, and new storm windows will protect from the elements to extend the life of the glass (don't worry, the red won't be visible when construction is complete).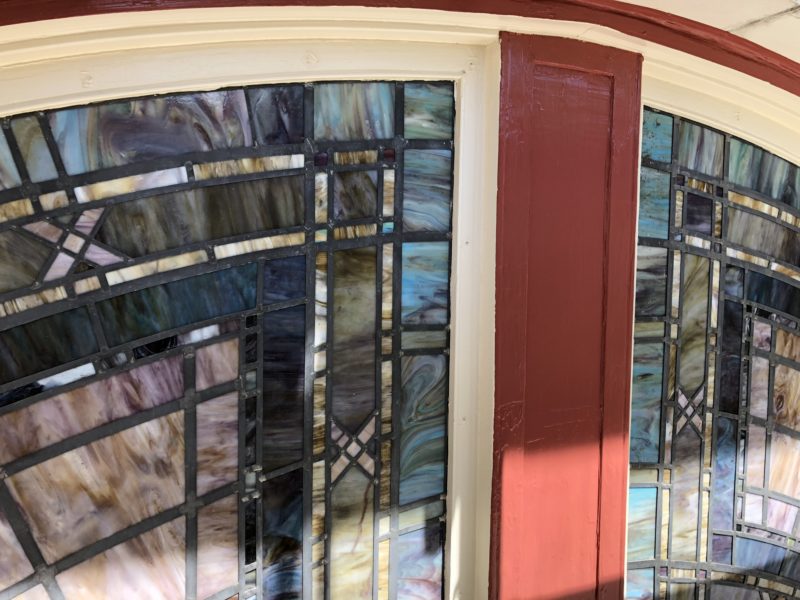 The restoration of Town Hall's stained glass oculus was generously funded by the Committee of 33.
---
Learn more about the renovation, and please consider making a donation in support of the project.