Solstice Symphony Orchestra presents
War of the Romantics
The Music of Mendelssohn, Wagner, and Brahms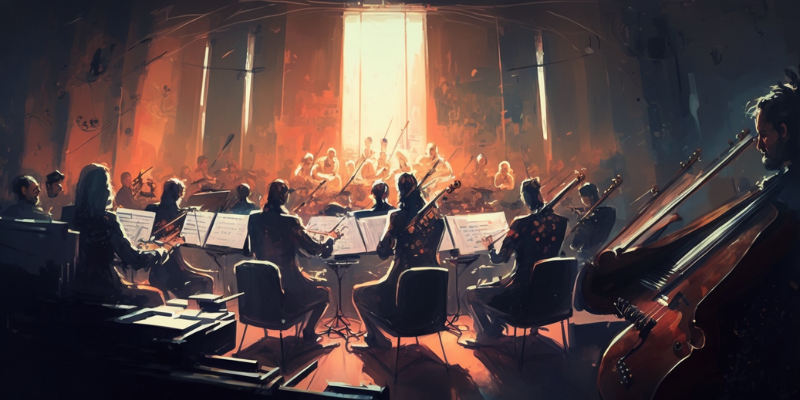 Join Seattle's newest orchestra for their inaugural performance! Witness the clash of musical titans through their riveting program, "War of the Romantics," which explores the profound schism of the late-Romantic era between conservative composers championing absolute music and their diametrically opposed programmatic pioneering peers. Experience enchanting melodies, thunderous drama, and rich Germanic harmonies as these warring forces shape the course of musical evolution and artistic expression.
PROGRAM | "War of the Romantics"
Felix Mendelssohn: Overture to A Midsummer Night's Dream, Op. 21
Richard Wagner: Prelude to Act I of Lohengrin, WWV 75
Richard Wagner: Prelude to Act I of Die Meistersinger von Nürnberg, WWV 96
~ INTERMISSION ~
Johannes Brahms: Symphony No. 4 in E Minor, Op. 98
About Solstice Symphony Orchestra
The Solstice Symphony Orchestra strives to ensure classical music is accessible to its local community year-round. By scheduling concerts in the off-season, the Orchestra provides unique performance opportunities for public audiences and artists alike. The Orchestra brings together top volunteer musicians from across local community groups to create unforgettable, collaborative performances. With a commitment to affordable ticket prices, the Orchestra aims to break down barriers and increase local access to the performing arts. Through this work, the Orchestra hopes to foster a deeper appreciation for the transformative power of classical music and to connect the local community in meaningful and enduring ways.
---
Presented by Solstice Symphony Orchestra. If you have questions about the event, please contact Solstice Symphony Orchestra directly at tickets@solsticesymphonyorchestra.org.