Event Format:
In-Person and Livestream
North Corner Chamber Orchestra presents
Revolve
Music by Montgomery, Bauer, and Beethoven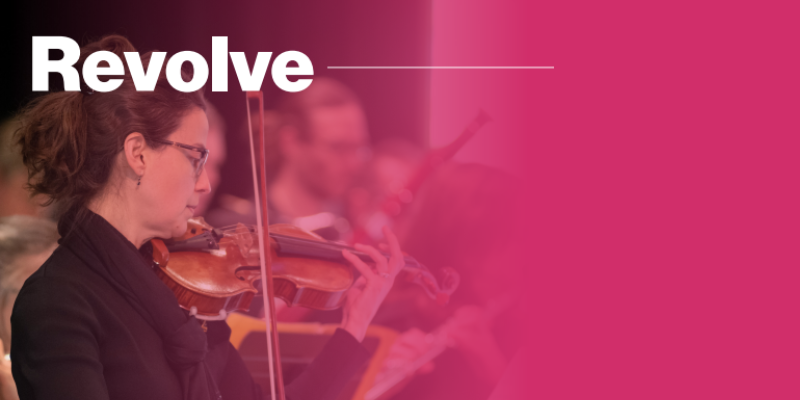 ($25 – $35)
Sunday, October 29, 2023, 7:30PM
The Wyncote NW Forum
1119 8th Ave (Entrance off Seneca St.)
Seattle, Washington 98101
A livestream of this performance is also available.
Experience a mesmerizing journey through musical landscapes at North Corner Chamber Orchestra's 2023-24 season opening concert.
The performance begins with the dynamic Shift Change Turn by Jessie Montgomery, a modern masterpiece that weaves vibrant textures and rhythmic dynamism, reflecting the kaleidoscope of urban life.
Marion Bauer's Concertino for Oboe, Clarinet and Strings follows, a harmonious dialogue between woodwind intricacies and string serenades, painting an exquisite interplay of melodies and timbres.
Culminating the performance is Ludwig Van Beethoven's monumental Symphony No. 4, a symphonic masterpiece that traverses intricate motifs and emotional depths, a testament to Beethoven's genius and the power of human expression through music.
Join NOCCO for an enchanting evening where contemporary dynamism meets timeless classics.
Program:
Jessie Montgomery*+ – Shift, Change, Turn
Marion Bauer*- Concertino for Oboe, Clarinet, and Strings
Ludwig Van Beethoven – Symphony No. 4
*POC or Woman composer
+Living composer
This Performance Will Be Livestreamed!
Can't make it in person? Watch the performance from the comfort of your own home. Access to the livestream is provided at no cost, but donations are always welcome and appreciated. Donations can be made at www.nocco.org/donate.
About North Corner Chamber Orchestra (NOCCO)
NOCCO's mission is to present immersive, collaborative, and vibrant musical experiences to the diverse communities of the greater Seattle area. They believe that for too long, classical music has been confined by rigid rules and structures. NOCCO removes those barriers, connecting musicians and audiences through unconducted performances in intimate settings. They put collaboration at the heart of their music-making, resulting in vibrant, high-energy performances that are bursting with enthusiasm. Through fun and casual venues, diverse programming, and accommodating ticket pricing, NOCCO seeks to build a concert-going community that includes those new to, or even historically alienated from, orchestral music.
---
Presented by North Corner Chamber Orchestra. If you have questions about this event, please contact North Corner Chamber Orchestra at nocco@nocco.org.