Letters Aloud
Before They Were Famous – letters on the way up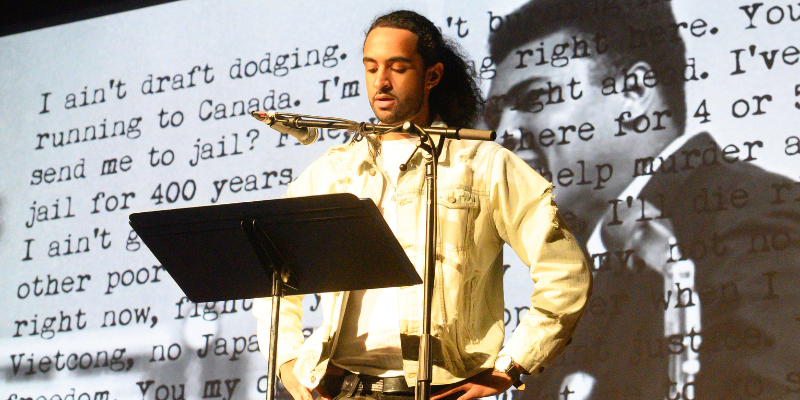 ($20 – $25)
Saturday, October 28, 2023, 7:30PM
The Wyncote NW Forum
1119 8th Ave (Entrance off Seneca St.)
Seattle, Washington 98101
This is an in-person event; no livestream will be available.
Have you ever dreamed of being famous? Imagined what it would be like to have all your dreams come true? Recognition, adoration, basking in the limelight. Sounds wonderful, doesn't it? But dig a little deeper and you'll find that "The Road To Fame" is a prickly path, filled with twists & turns, backstabbing & betrayals.
Experience a captivating journey into fame as the performers of Letters Aloud bring to life personal and illuminating letters from renowned figures like Stephen King, Dorothy Parker, Vincent Van Gogh, Emily Dickinson, Bruce Lee, Oprah Winfrey, and Tom Hanks, and explore the steep cost and evolving nature of what it means to be "famous" from those who have traversed its path.
A riotously funny, movingly poignant, and thought-provoking experience brought to life by a gifted ensemble of professional actors, with live musical accompaniment, and a dynamic slide show, "Before They Were Famous" is a show that leaves audiences with smiles on their faces and much to discuss on their drive home.
Letters Aloud is a performing arts company that brings to life intimate, thought-provoking, and often humorous stories hidden within private letters of the past.
Their performances are a unique combination of literature, theatre, and live music that celebrates the beauty of the written word and the human experience. (If you take NPR's Selected Shorts, cross it with The Moth podcast and add just a pinch of the old A Prairie Home Companion, you pretty much have their show…except, of course, with letters.)
They believe that letters are more than just pieces of paper; they are windows into the past, bridges between people, and tools for empathy and connection. Reading them aloud in front of an audience makes for a truly unique and powerful collective experience.
Whether you're a fan of literature, history, or simply good storytelling, we invite you to join us on a journey through the written word. Letters Aloud is a celebration of the human spirit and we look forward to sharing it with you.
---
Presented by Town Hall Seattle.