Ken Grossinger with Dr. Carmen Rojas
Beyond Aesthetic: Art as a Catalyst for Change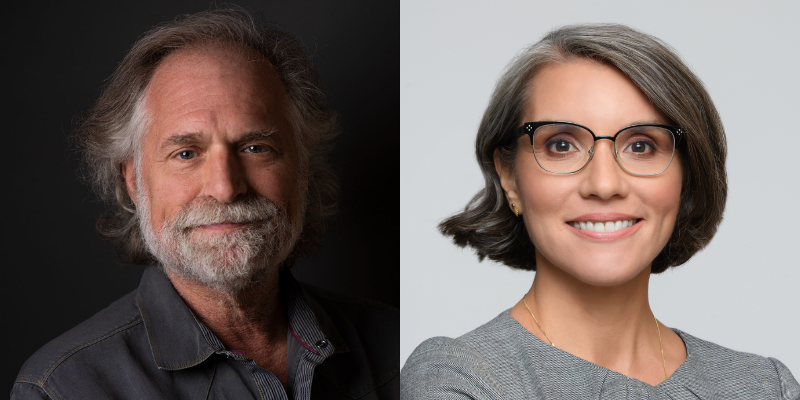 Throughout history, art has been a vehicle for social change.
Consider the artist's mural of George Floyd that become an emblem for the fight towards racial equality. The documentary film that helped oust a Central American dictator. The echo of freedom songs that rang throughout the Civil Rights Movement. When artists and organizers join together, new forms of political mobilization are sure to follow.
Despite these and many more examples throughout history, many people are unaware of how much deliberate strategy is involved in propelling this vital work toward a more just society. Behind the scenes, artists, organizers, political activists, and philanthropists have worked together to hone powerful tactics for achieving a more just society for all.
In Art Works: How Organizers and Artists Are Creating a Better World Together, movement leader Ken Grossinger chronicles these efforts for the first time, distilling lessons and insights from grassroots leaders and luminaries such as Ai Weiwei, Courtland Cox, Jackson Browne, Shepard Fairey, Jane Fonda, Jose Antonio Vargas, and many more.
Drawing from both historical and contemporary examples — including Black Lives Matter, Standing Rock, the Hip Hop Caucus, and the Art for Justice Fund — Grossinger speaks directly to the challenges, needs, and successes of today's activists across the artistic and political landscapes.
Ken Grossinger has been a leading strategist in movements for social and economic justice for thirty-five years, in unions and community organizations, and as director of Impact Philanthropy in Democracy Partners. Among other cultural projects, he co-executive produced the award-winning Netflix documentaries The Social Dilemma and The Bleeding Edge. He lives in Washington, D.C.
 Dr. Carmen Rojas is the president & CEO of Marguerite Casey Foundation. Under her leadership, the foundation launched the prestigious Freedom Scholar Award. Prior to MCF, Dr. Rojas was the co-founder and CEO of The Workers Lab, an innovation lab that partners with workers to develop new ideas that help them succeed and flourish. For more than 20 years, she has worked with foundations, financial institutions, and nonprofits to improve the lives of working people across the country.
---
Presented by Town Hall Seattle.