James Brosnahan
A Lawyer's Career Through Groundbreaking Cases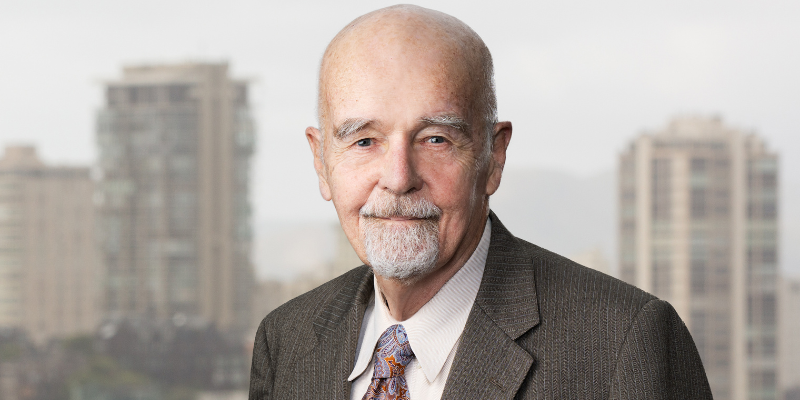 To study history, we often look at court cases as representations of the societal issues and debates of their day. With landmark cases like Plessy v. Ferguson, Roe v. Wade, Brown v. The Board of Education, we see how the trajectory of society's ethical and legal foundation shifts over time. You might say that major disputes serve as a mirror of sorts, where we see our society and ourselves reflected back.
Federal prosecutor and top defense lawyer James J. Brosnahan takes us into the courtroom in Justice at Trial: Courtroom Battles and Groundbreaking Cases, exploring the disputes that reflect some of the most pressing issues of our time. He traces his career through critical cases like refugees on the Mexican border, the constitutional right to speak and print the truth, sexual taboos on national television, poverty and murder on Native American Reservations, hunger in America, and many others.
Join Brosnahan at Town Hall as he shares his first-hand experience navigating the tensions, excitement, and challenges of the courtroom.
James J. Brosnahan, a member of the California Trial Lawyer's Hall of Fame, is a federal prosecutor and a defense lawyer who has tried 150 jury trials. He was a senior partner at Morrison & Foerster, a preeminent 1,000-lawyer international law firm based in San Francisco. For 46 years, Brosnahan has lectured internationally for the National Institute of Trial Advocacy (NITA). He has authored articles for the American Constitutional Blog, Law 360, The California Historical Society, The Daily Journal (California's legal paper), the New York Times, Bloomberg Law, and the Los Angeles Times. He has appeared on national radio and television including ABC, CNN, Fox News, Larry King, National Public Radio, and PBS. 
---
Presented by Town Hall Seattle.