Jim Al-Khalili
The Joy of Thinking and Living Scientifically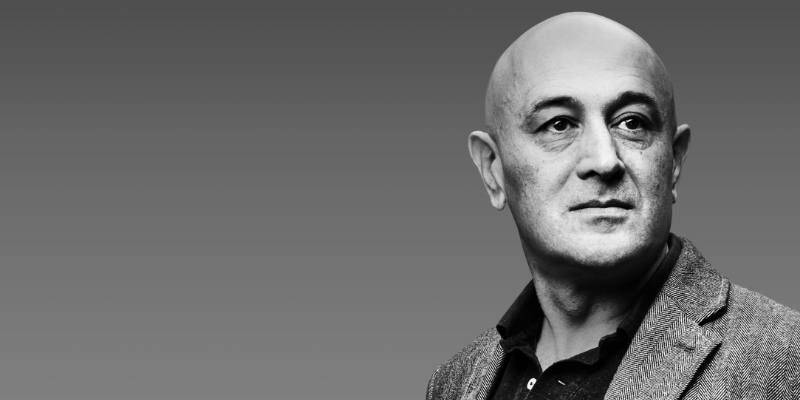 ($5 – $25 Sliding Scale)
Friday, October 13, 2023, 7:30PM
The Wyncote NW Forum
1119 8th Ave (Entrance off Seneca St.)
Seattle, Washington 98101
A livestream if this event will also be available.
Today's information (and misinformation) overload is difficult and confusing to navigate.
Post-truth politics and conspiracy theories abound. Science and scientists are under growing suspicion, causing even more confusion and unrest. At the same time, we need science to survive today's biggest threats like pandemics and climate change. To bridge this gap, acclaimed physicist and New York Times bestselling author Jim Al-Khalili wants us all to start thinking like scientists.
Al-Khalili believes that the practice of science can offer us a way of thinking and understanding our complex world. He's created a guide to leading a more rational life, inviting people to engage with the world as scientists have been trained to do. He defines the "how" and "why" behind science, as well as what science is (and what it's not).
With today's scrutiny over science, Al-Khalili admits that scientists need to do more to communicate how they work to build trust and credibility in the public eye. One way to do that is for everyone to adopt the scientific method in our daily lives. Science may not only solve today's biggest problems, but it can be a way for everyone to make everyday decisions for themselves and their loved ones.
Jim Al-Khalili is an Iraqi-born theoretical physicist at the University of Surrey, where he holds a Distinguished Chair in physics as well as a university chair in public engagement in science. He has written 14 books on popular science and the history of science, between them translated into twenty-six languages. His latest books include The Joy of Science and The World According to Physics, which was shortlisted for the Royal Society Book Prize. He is a regular presenter of TV science documentaries, such as the Bafta-nominated Chemistry: A Volatile History and he hosts the long-running weekly BBC Radio 4 program, The Life Scientific.
---
Presented by Town Hall Seattle.