Burnt Toast Live Podcast Recording
With Virginia Sole-Smith and Angela Garbes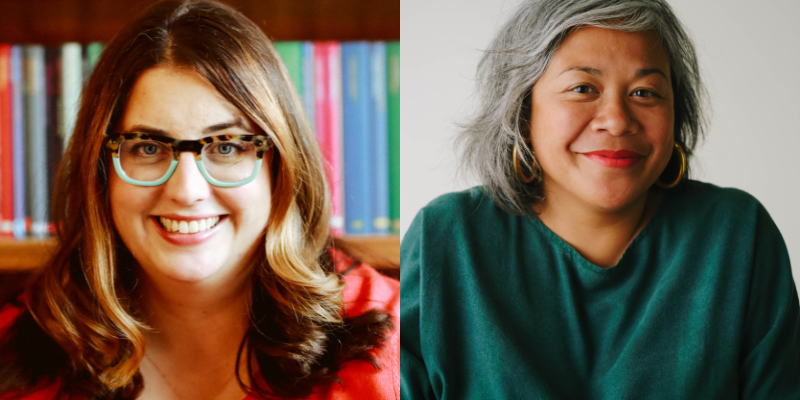 Diet culture is a term that describes the endemic and harmful effects of upholding certain beliefs around food consumption, weight, and health.
For instance, we assume that a thin body is a healthy body and that a fat person must, in turn, be lazy or always desire a thinner body. In reality, the misinformation, body-shaming, and policing that surrounds diet culture, only serves to increase mental health issues, disordered eating, and harmful misconceptions in popular culture.
Journalist, author, and podcaster, Virginia Sole-Smith, was previously among those who upheld diet culture as a way to practice healthy living. After becoming a mother, Sole-Smith went through a reckoning as to the hidden damage that dieting can cause oneself as well as one's children. In her new book, Fat Talk: Parenting in the Age of Dieting Culture, Sole-Smith investigates the insidious trap of enforcing fatphobic standards in the name of bettering children's health. She offers research-based strategies to help parents name and navigate the anti-fat bias that infiltrates our schools, doctor's offices, and family dinner tables.
With Burnt Toast, Sole-Smith utilizes the podcast format to have conversations with authors, activists, researchers, and other passionate actors who work to dismantle toxic diet cultures and promote fat justice. For her live recording at Town Hall Seattle, Sole-Smith will sit down with Angela Garbesꟷ critically acclaimed author and speaker, currently based in Beacon Hill. Garbes' national bestseller, Essential Labor: Mothering as Social Change, shows that even while the acts of mothering and caregiving have been proven to influence the trajectory of our entire society, these roles are still critically undervalued.
Join Virginia Sole-Smith and Angela Garbes at Town Hall, for a documented discussion on diet, body image, and society's relationship with food.
Virginia Sole-Smith is a freelance journalist whose work has appeared in the New York Times Magazine, Harper's Magazine, Slate, and Elle. She is the author of The Eating Instinct: Food Culture, Body Image, and Guilt in America and also writes the Burnt Toast newsletter. She lives in New York's Hudson Valley with her husband, two daughters, a cat, a dog, and way too many houseplants.
Angela Garbes is the author of Essential Labor: Mothering as Social Change, called "a landmark and a lightning storm" by the New Yorker. Essential Labor was named a Best Book of 2022 by both the New Yorker and NPR. Her first book, Like a Mother, was also an NPR Best Book of the Year. Her writing has appeared in The Atlantic, The New York Times, New York Magazine, and featured on The Daily Show with Trevor Noah and Fresh Air with Terry Gross. A first-generation Filipina American, Garbes lives with her family on Beacon Hill.
---
Presented by Town Hall Seattle.