As the summer heat dies down and the leaves start to fall, we're seeing our historic renovation come together. During the summer our friends at Rafn Construction focused on strengthening the structure at the attic and roof levels, as well as installing the pathways and infrastructure for the building's new systems. While we love seeing the progress of the repairs on the building's exterior—with the restored terra cotta and repaired roof—it's the interior systems that have us most excited right now.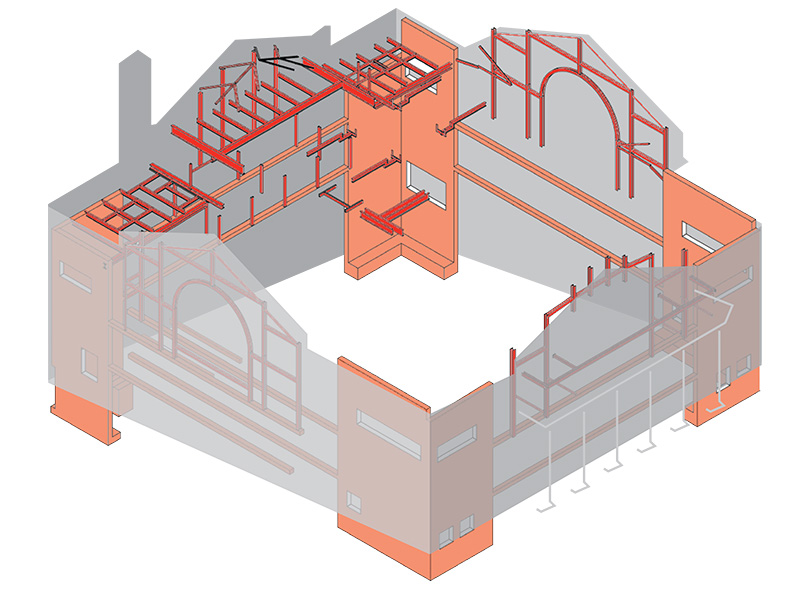 Roofing work started in September, which enabled the construction teams to begin performing moisture-sensitive work. They've been installing the new elevator and hanging drywall in mechanical shafts and parts of the Forum (previously "The Downstairs"). But as the weather starts changing, it's time to get the roof and walls closed up, get heat into the building, and start putting in finish materials, such as drywall and plaster.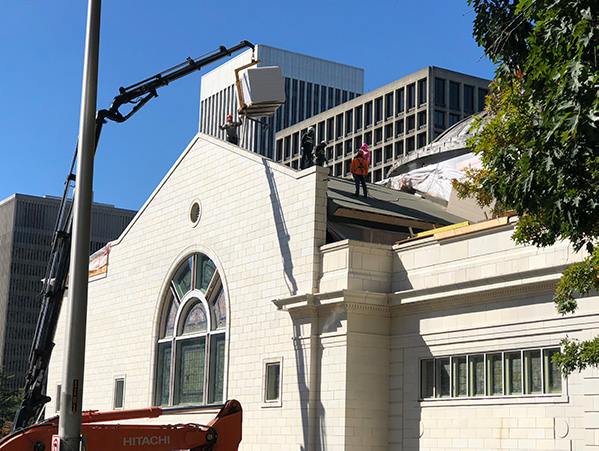 Closing walls means finalizing all of the systems inside them. Ventilation, hot water radiators, refrigerant-based heating and cooling, AV wiring and power, sprinklers, fire alarms, and performance lighting are just a few of the systems they've been installing and upgrading while the walls and ceilings are still open.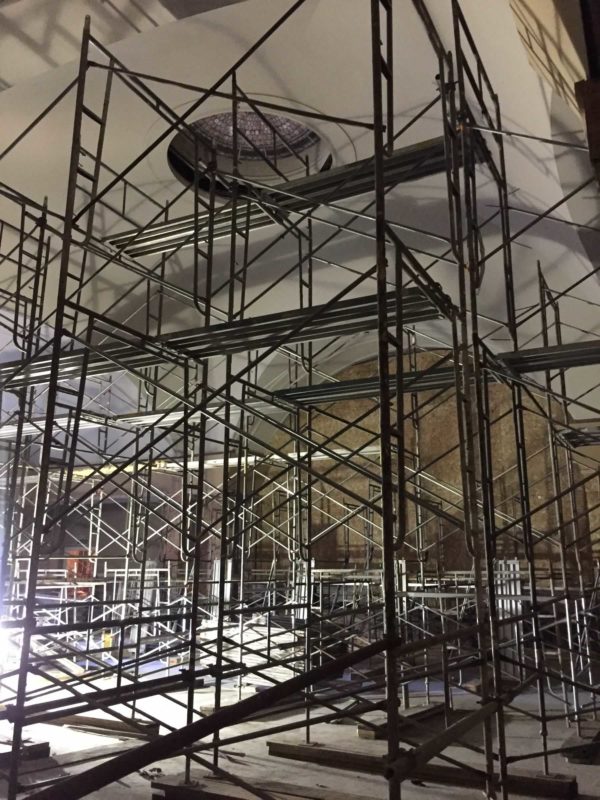 The interior of the building may look like a jungle of conduit and scaffolding right now, but closing up the walls marks a major step toward making Town Hall feel like home again. As the rooms start to look like their old selves (and in plenty of cases, their new selves) we will have more and more opportunities to see these state-of-the-art systems at work.
We can't wait to feel the year-round comfort of the climate control and put the state-of-the-art sound system through its paces—and we want you there with us to experience it all next Spring!