Event Format:
In-Person & Livestream
Earshot Jazz presents
Elsa Nilsson
Band of Pulses: With opening performance by Jahnvi Madan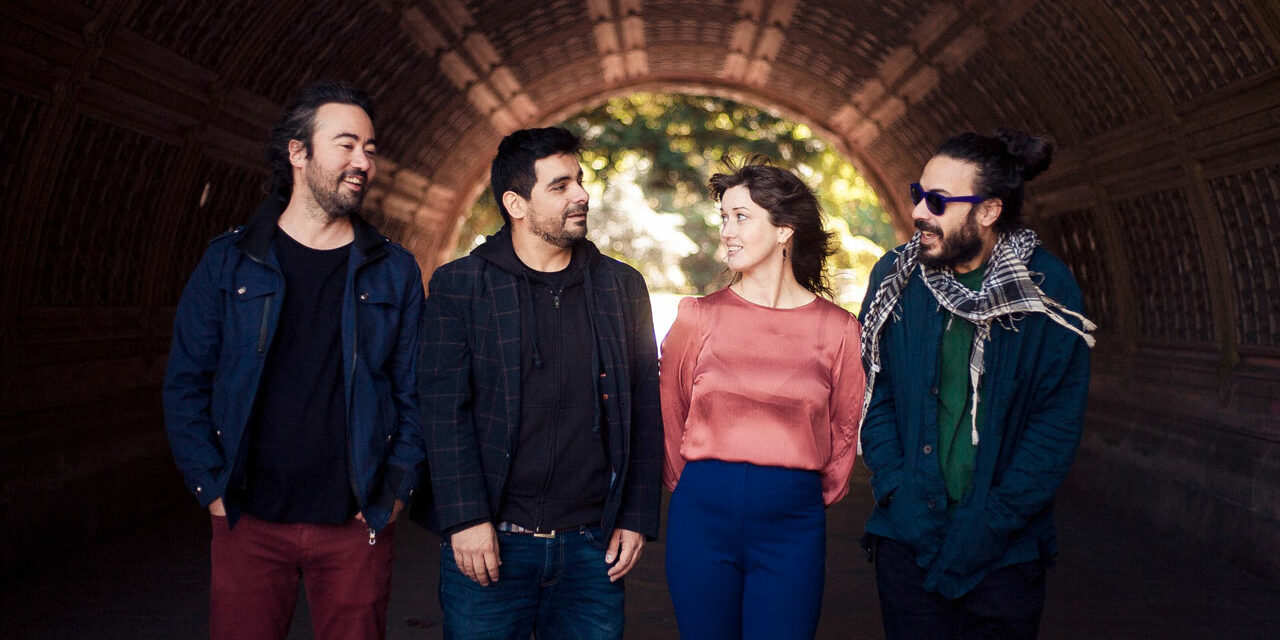 ($12 – $38)
Saturday, October 21, 2023, 7:30PM
The Wyncote NW Forum
1119 8th Ave (Entrance off Seneca St.)
Seattle, Washington 98101
In-person event.
A dynamic bandleader on the New York Jazz scene, flutist Elsa Nilsson combines her skills in jazz and improvisation with her love of other art forms and her keen awareness of the expansive ways artists can listen to the world and express themselves. Nilsson is part of numerous other projects including Esthesis Quartet led by pianist Dawn Clement, which appeared in last year's Earshot Jazz Festival. For this festival, Nilsson offers a new project, called Band of Pulses, that honors Maya Angelou, through inspiration and a musical interpretation of Angelou's poem "On The Pulse of Morning."
The ensemble includes pianist Santiago Liebson, drummer Rodrigo Recabarren, and bassist Marty Kenney. They play with Maya Angelou's voice, enhancing the music that is already there and bringing to light the full depth of her sonic and poetic brilliance. The band has attained the legal rights to use Maya Angelou's voice as part of their performances from Caged Bird Legacy (Dr Maya Angelou's) estate. Nilsson is the recipient of the Chamber Music America New Works grant for the creation of this piece.
Originally from Sweden, Nilsson learned piano at the age of five and picked up the flute as a teenager. After attending Hvitdfeldtska, a classical conservatory-style program in Gothenburg, Nilsson moved to Seattle and attended Cornish College of the Arts. Following that Nilsson completed a master's program at NYU Jazz Studies program. Nilsson has collaborated with Jean-Michele Pilc, Jamie Baum, and Brad Shepik among others. She is currently an adjunct professor at The New School College of Performing Arts where she teaches Rhythmic Analysis.
OPENING: JAHNVI MADAN—A 2023 Earshot Jazz Commission Recipient
Hailing from the Seattle area Jahnvi Madan is a clarinetist and composer who has studied under Clarence Acox, Wayne Horvitz, and Jacob Zimmerman. More recently Madan has studied under Melissa Aldana at New England Conservatory of Music in Boston. Dedicated to the art form from an early age, Madan led her own all-girl trad jazz combo throughout high school that performed widely, including at KNKX and Puget Sound Trad Jazz Society Events. Eager to give back to one of the communities that supported her growth as a musician, Madan has also worked in several capacities at Seattle JazzED. On the local scene, Madan has collaborated with numerous artists including The Westerlies, Kelsey Mines, and Carlos Snaider among others. For Madan's piece specifically commissioned for the Earshot Jazz Festival, she will focus on family and what it means to navigate cultural barriers, grief, love, and growth as a first-generation American.
About Earshot Jazz
Earshot Jazz cultivates a vibrant jazz community to ensure the legacy and progression of the art form by engaging audiences, celebrating artists, and supporting arts education.
---
Presented by Earshot Jazz.
If you have questions about the event, please contact Earshot directly at info@earshot.org or by phone at (206) 547-6763