January 23, 2021. This date was marked on my calendar for a couple of reasons, one being the kick off to Town Hall Seattle's Global Rhythms Series. It wasn't just that I was excited to see local musicians who carry the musical traditions of their homelands—but because it was my culture and homeland that was being represented.
While Mako and Munjuru performed traditional Okinawan music, dance, and storytelling that helps deepen our understanding of their community and culture, I had the very distinct pleasure to have a running commentary from my mom who provided an additional perspective on the traditions of the Okinawan culture. Breaking down the instruments, the different styles of Okinawan music, and the differences between Ryusou Fashion and how it differs from the traditional attire of the main Japanese island. This led us to what we call the "Okinawan Room" at my parents house. Here you can see a beautiful Hanagasa (traditional Okinawan Hat) hanging from the wall and a sanshin on display – just don't ask any of us to play it.
Watching the performance also led us to some deeper conversations and stories that I had never known: from my mom being taught to hide in the sugar cane fields whenever she saw US military soldiers to using caves for shelter as air strikes were happening to the villages. As my mom told these stories, there was something about having Mako and Munjuru's style of koten music playing in the background that provided a perfect score to my mom's life.
I want to thank Town Hall Seattle for providing me the opportunity to openly connect with my culture through their Global Rhythm Series, and more importantly for igniting conversations with my (Okasan) mother about her truths and history of Okinawa. We are planning a trip to the homeland once we feel it is safe to travel again.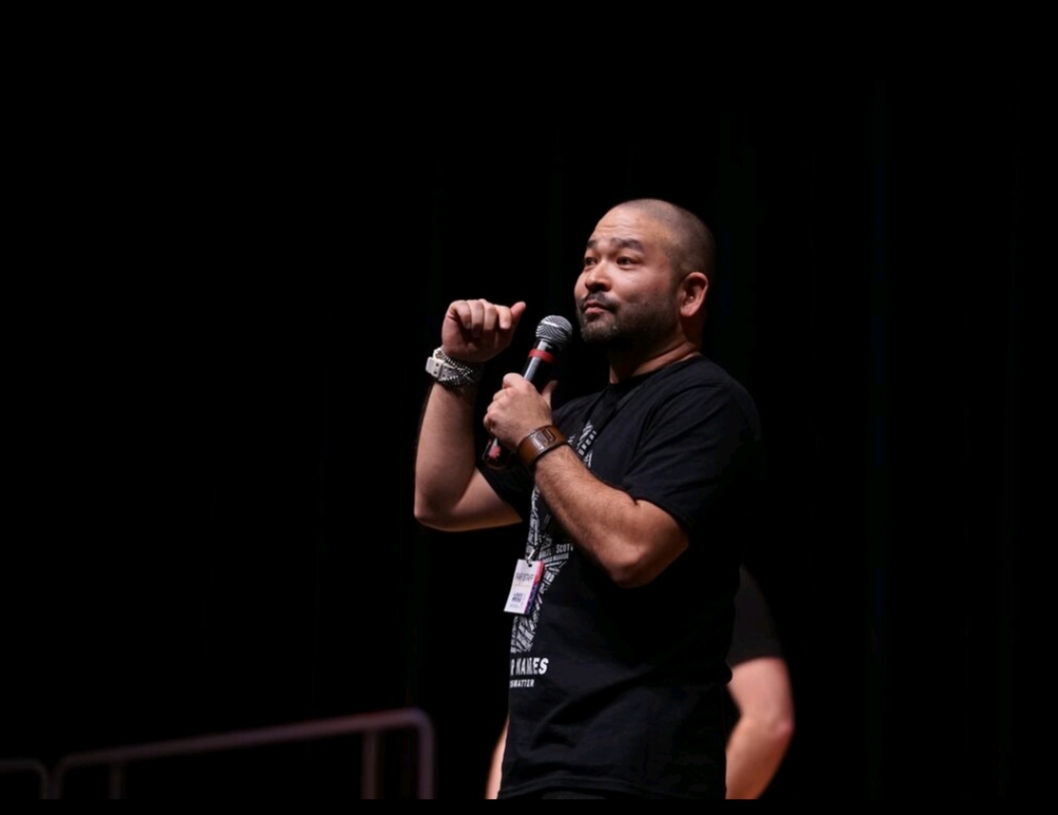 Masao Yamada is a community leader who has founded youth programs/organizations with a focus on career development, arts equity, civic engagement, social justice and more. Yamada has recently developed and guided youth in co-founding a youth-led/operated radio station, Ground Zero Radio, and is part of a city-wide Creative Advantage initiative to establish equitable access to arts education for every student in Seattle Public Schools. Yamada currently sits on the Board of Directors for WheelLab and the Intiman Theatre, and is an Board Member for the Melodic Caring Project and One Love Foundation. In summer 202, Yamada became an organizer for the Seattle Children's March and is an adult advisor to the Youth Advocates for System Change Council. To learn more about Yamada, you can follow him on Instagram @y_masao .
---
If you missed Mako and Munjuru's performance, you can still purchase a subscription to the series until March 10, which will grant you exclusive access to a replay of this impactful program.