Town Hall Residencies
Artists- & Scholars-in-Residence
Every year, Town Hall selects exceptional local artists and scholars for paid residencies where they engage with Town Hall programs and collaborate with our programming team to develop original events for the community.
2023 Artist- and Scholar-in-Residence
Shaina Shepherd
Spring 2023 Artist-in-Residence
Shaina Shepherd's notable vocal stylings have brought her into various creative spaces — from collaborating with Duff McKagan, members of Soundgarden and Heart's own Nancy Wilson, to being a soloist with classical ensembles around the country. Inspired by the parallels between gospel and garbage metal, Shepherd is embarking on a national tour equipped with storytelling chops and a penchant for rock and roll glamour. Her heart songs are steeped in American folk and redefine the Outlaw genre with an infusion of Tina Turner, Betty Davis, and Nina Simone. She has recently been featured in Nordstrom's holiday campaign with her release of "Never Be Another You," played a KEXP in session, and toured nationally from behind a piano or in front of a rock band. Listen to some of Shaina's music and learn more about her work here.
Focus while in Residence: "Dauphine" is a collection of art songs written over the past 8 years all surrounding a character struggling with being a femme minority living in mostly white communities. The project is based solelyon a songbook I have written as a place of relief for this particular feeling of ennui correlated directly with the black diaspora. I will bring these songs to life for the first time with an audience, and a live band of experienced jammers and studio musicians.
Sally James
Spring 2023 Scholar-in-Residence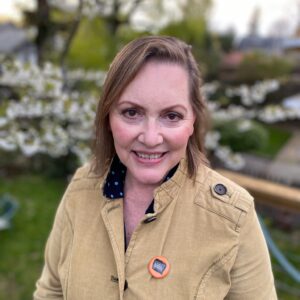 Sally James' curiosity about people has taken her from jails to hospitals to schools to research labs. Once a staff member on daily newspapers, she has been an independent writer on medicine and science for many years. Most recently, she's reported stories for the South Seattle Emerald, Parentmap, Seattle Business magazines, and other outlets. She is the mother of three adult children and lives in Seattle with her husband and a noisy cat. She is a former president of the Northwest Science Writer's Association, a nonprofit supporting science communication.
Focus while in Residence: The Year 12 project is asking about a pivotal time in a young person's growth when what's swirling around us in news, music or culture may leave a permanent imprint on our identities.  We will interview and share scientific explanations for why this year is so important and how thinking changes because of the biology of the brain. While also gathering stories from community members about what they believe may have been crucial influences for each of them. During this project, we hope to inspire other Town Hall guests and some of our audience to revisit their own Year 12. What year was yours? Learn more about Sally's project and how you can share YOUR Year 12 story here.
Upcoming Residency Events
Now Accepting Applicants!

Winter/Spring 2023 Artist- and Scholar-in-Residence
Town Hall Seattle is seeking one Artist-in-Residence (AiR) and one Scholar-in-Residence (SiR) in Winter/Spring of 2023.
Artist-in-Residence
This opportunity is open to visual artists and performing artists working in Seattle, King County, and/or the Puget Sound region. Some past Town Hall AiRs include Gretchen Yanover, Timothy White Eagle, Elisa Chavez, Juan Alonso-Rodriguez, and others.
Scholar-in-Residence
This opportunity is open to journalist, researchers, and other specialist working in Seattle, King County, and/or the Puget Sound region. This opportunity is not limited to traditional academics. Some past Town Hall SiRs include Marcus Harrison Green, Brangien Davis, and Hanna Brooks Olsen. 
Commitment
Both residencies will take place simultaneously, for a three-month period from March to May of 2023.
The AiR and SiR will produce two public programs: 1) A "Scratch Night" event that shares work-in-progress and 2) A final "Findings Night" event in which the scholar or artist shares what they worked on during the residency. 
Additionally, the AiR and SiR will be encouraged to attend Town Hall events, contribute to audience engagement, and contribute to the life of our community through activities like introducing a speaker on stage, hosting a post-event conversation, or post-event blogging.
Stipend and Benefits
Each AiR and SiR will receive $3,000 + up to $1,000 in production support, as well as access to Town Hall's facilities and events for the duration of the residency.
Apply
Applicant eligibility:
Must be 18 years of age or older

Must work in Seattle, King County, and/or the Puget Sound region

NOT be a high school, undergraduate student 

NOT

be a former Town Hall Artist- or Scholar-in-Residence 

Current consultants, advisors, staff, board members, and their family members are not eligible to apply

 
Applications are due by Monday, February 6, 2023 at 9:00AM PST.
Artist-in-Residence Application
Scholar-in-Residence Application
Town Hall Seattle prioritizes applicants that come from historically under-represented communities. Creators of color are strongly encouraged to apply.
Applicants are encouraged to check out Town Hall's calendar of events and view our archive of past Artists- and Scholars-in-Residence below. 
Questions? Email  programming@townhallseattle.org 
---
2021-2022 Artists-in-Residence
Sarah Salcedo
Spring 2022 Writer-in-Residence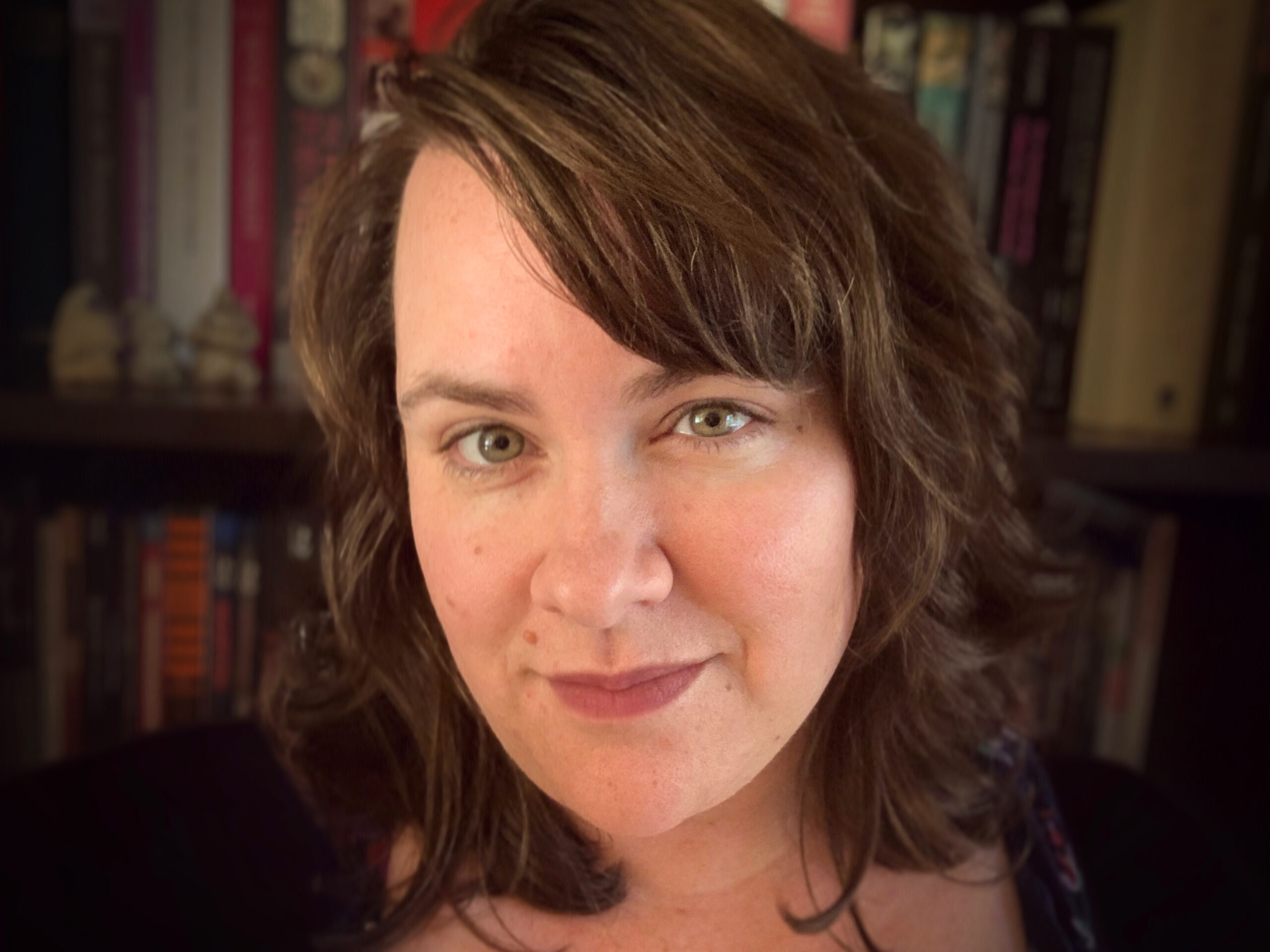 Sarah Salcedo is an award-winning filmmaker, illustrator, and author. Her writing has been published in Luna Station Quarterly, Hobart After Dark, Not Deer Magazine, Pacifica Literary Review, The Future Fire, Hypertext Magazine, Words & Sports Quarterly, and elsewhere. Her poetry has been featured at The Daily Drunk and their Marvelous Verses anthology. In addition to festival awards for filmmaking, Sarah has received grants from 4Culture and Artists Trust. She holds two bachelor's degrees in English Literature and Comparative Literature: Cinema Studies from the University of Washington. She attended the 2022 Tin House Winter Workshop and will be attending the 2022 Tin House Summer Workshop.
Gretchen Yanover
Fall 2021 Artist-in-Residence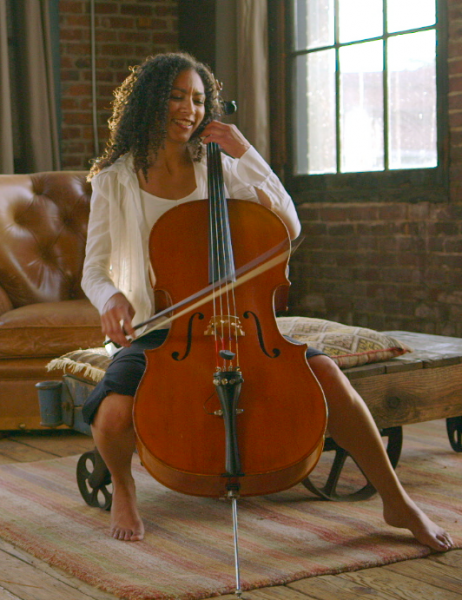 Gretchen Yanover is a Seattle cellist who performs as a soloist on electric cello and looping pedal — a tool that changed her musical life and inspired her to improvise and compose — in addition to her acoustic cello performance and recording work. Yanover has performed for Earshot Jazz Festival and TEDx Seattle, has had compositions commissioned by Seattle Pacific University and University of Oregon, and has created music for and performed with LeVar Burton for LeVar Burton Reads live. She is a member of Northwest Sinfonietta orchestra and serves on their DEI task force. Yanover was also the recipient of a Shunpike Artist residency. She has four solo albums to date.
Samantha Allen
Fall 2021 Podcast Artist-in-Residence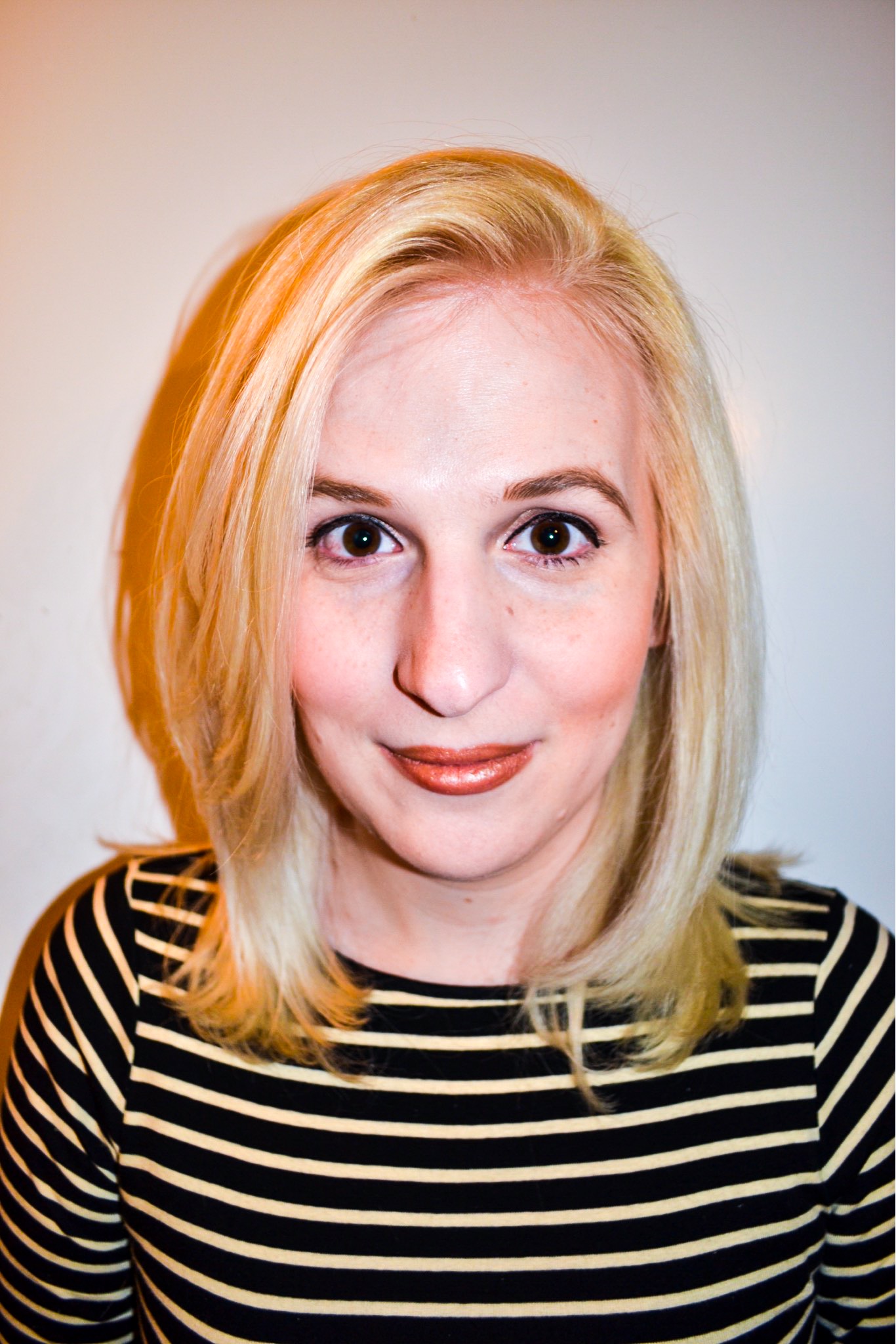 Samantha Allen is the author of Patricia Wants to Cuddle and the Lambda Literary Award finalist Real Queer America: LGBT Stories from Red States. A GLAAD Award-winning journalist, Samantha's writing has been published by The New York Times, Rolling Stone, CNN, and more.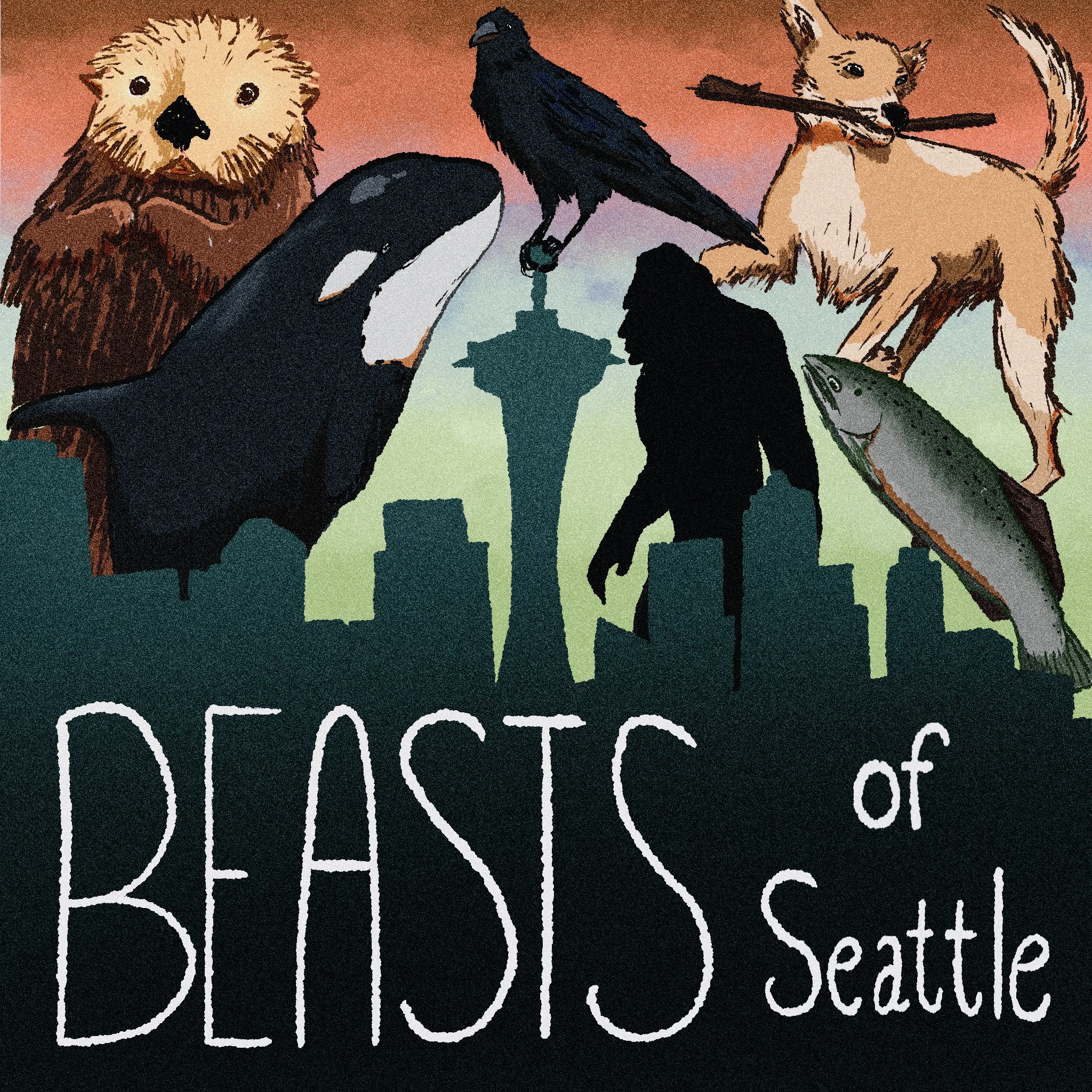 Her original podcast Beasts of Seattle is a 6-part podcast series that examines the intertwined human-animal history of our area through the lens of six wondrous, wild things. Samantha takes the listener on a journey through time and across species in interviews with artists, ecologists, chefs, historians, and more.
Timothy White Eagle
Spring 2021 Artist-in-Residence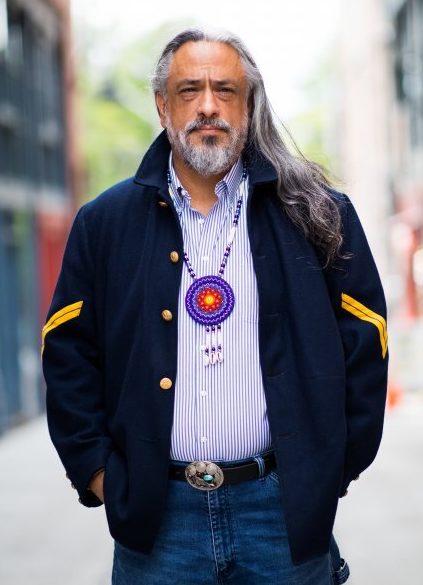 Timothy White Eagle is a mixed-race, undocumented, urbanized Indigenous American artist and storyteller who was raised by adoptive white parents in working class Montesano, Washington. He was adopted at birth, and due to the circumstances of his adoption is not a registered member of any tribe.
His art practices craft experiences and objects designed to heal both creator and audience, with his preferred mediums including objects, photography, performance, and installed stage. "All of my artwork stems from a ritual practice," White Eagle said, in a video produced by The Stranger last spring. "I, with my work, am looking to heal parts of myself and parts of my community, and I have spent the last 20 years in some pretty intense environments learning about ritual and learning about traditional practice."