Event Format:
In-Person & Livestream
Se'Si'Le and Sierra Club present
All Our Relations Snake River Journey Culmination
With Jay Julius, Chairman Shannon Wheeler, Ben Jealous, Judith Le Blanc, and Sally Jewell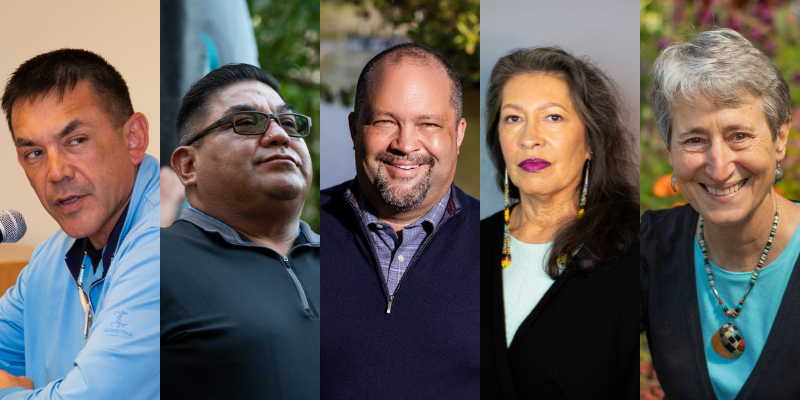 Free
Sunday, October 1, 2023, 6:00PM
The Great Hall
1119 Eighth Avenue (enter on Eighth Avenue)
Seattle, WA 98101
Join tribal, environmental, and faith leaders for the culmination event of a two-week, indigenous-led journey that raises the collective voices of people across the Pacific Northwest at a pivotal moment to call on our leaders to take action now to honor and protect indigenous lifeways, and restore the salmon and the Southern Resident Killer Whales.
This special event will be moderated by Bellamy Pailthorp with KNKX and will include voices steeped in ancestral knowledge to deepen our understanding of what it means to be caretaken by nature and our moral obligation to ensure the protection of our collective natural and cultural heritage for future generations. This journey comes at an inflection point as the Biden Administration is set to make critical decisions on the fate of the Lower Snake River dams, the future of the chinook salmon and the orcas that depend on them, the lifeways of the First Nations Salmon People, and all our relations into the Seventh Generation.
Speakers
Jay Julius: A fisherman, former Chairman and Councilperson at Lummi Nation, and President of the indigenous-led nonprofit Se'Si'Le. Jay was a leader in the successful campaign to protect Xwe'chi'eXen (Cherry Point) from a proposal to build North America's largest coal port. A visionary leader, he draws in empathy through his oratory to help reimagine our relationship with each other and with Nature.
Chairman Shannon Wheeler: Shannon Wheeler is the Chairman of the Nez Perce Tribe and the leader in the fight to protect salmon and bring down the four lower Snake River dams. He has led his campaign in the belief that the US treaty of 1855 with the Nez Perce requires dam breaching/removal in order to preserve the culture, history and way of life of the Nimiipuu people.
Ben Jealous: Benjamin Todd "Ben" Jealous is the seventh executive director of the Sierra Club. Formerly the National President and CEO of the NAACP, he has led two of the nation's most influential groups pursuing equity and justice and protecting democracy and the environment.
Judith Le Blanc: Judith is a member of the Caddo Tribe and the Executive Director of Native Organizers Alliance. She leads a national Native organizing network which supports tribes, traditional societies, and grassroots community groups in urban and tribal communities.
Sally Jewell: Sally Jewell served as U.S. Secretary of the Interior from 2013-17, following 40+ years in business, including eight years as CEO of REI.  In government, she advocated for balanced protection of public lands and waters, leveraged science to shape a landscape-level understanding of our resources, nurtured a respectful nation-to-nation relationship with Native American tribes, and engaged youth in opportunities to experience and care for the natural world.
---
Presented by Sierra Club.
For questions about this event, please contact matthew.dollinger@sierraclub.org.