Town Hall Seattle and SACA present
Paola Cecchi-Dimeglio with Oriona Spaulding
Investing in Inclusion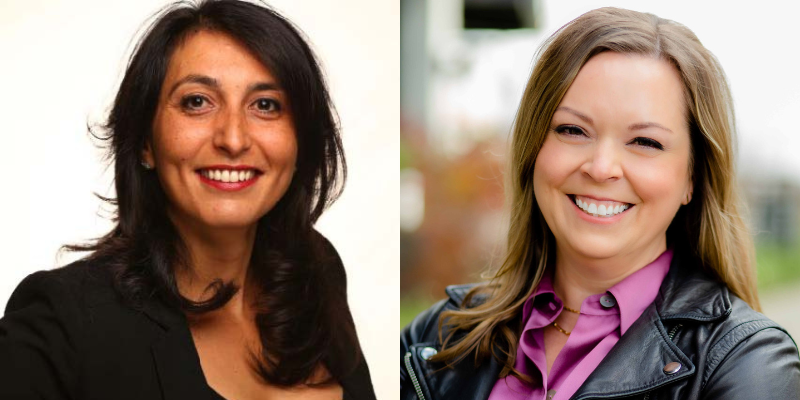 Can leaders strive for more inclusivity in the workplace and improve outcomes in the process?
Employers invest in and manage their key asset — talent — to be as high-performing as possible. Like a winning stock, it can be argued that successful diversity, equity, and inclusion (DEI) actions likewise pay back over time: that dividend is paid to the company through higher performance, talent acquisition, training, and other savings — as well as to society in general.
How can leaders make informed choices at the right moments to create lasting change? In Diversity Dividend, scientist, attorney, and Harvard Professor Paola Cecchi-Dimeglio uses a combination of data and real-world application to create a new view of gender and racial equity in the workplace. Aiming to be both empowering and comprehensive, Diversity Dividend seeks to remove the guesswork that naturally arises when some methods work and others fail, thereby giving leaders the tools they need to make more impactful choices.
Joined in conversation by Oriona Spaulding, Chief Operating Officer of Microsoft's Venture Fund, M12, the two leaders discuss ways to remove the systemic barriers that prevent women and underrepresented groups from advancing in their organizations.
Dr. Paola Cecchi-Dimeglio is a behavioral and data scientist (Big Data and AI), as well as a lawyer. As a decision science, organizational behavior, and gender specialist, she is advising some of the largest for-profit and non-profit organizations in the world by enabling organizations to tap into insights from behavioral science and related fields, allowing senior leadership to make better and more inclusive decisions for themselves and their companies. She works with executives from Fortune 500 firms, governments, and top professional service firms, including Magic Circle law firms and AmLaw 100. She has developed several software and SAAS tools and owns several patents.
As Chief Operating Officer of Microsoft's Venture Fund, M12, Oriona Spaulding leads the fund's operating team, including portfolio development, marketing and communications, strategy, and fund operations including finance. Prior to joining M12, Oriona spent 14 years in various capacities within Microsoft after joining as an antitrust attorney. Most recently, she served as Chief of Staff for the EVP of Business Development, Strategy, and Ventures overseeing organizational strategy, operations, and communications and helping manage several international partnerships and market expansions. Her roles have allowed Oriona to spend a great deal of time working closely with Microsoft's field teams around the world and some of Microsoft's largest and smallest customers.
---
Presented by Town Hall Seattle and Seattle Arts & Culture for Anti-Racism (SACA).