Earshot Jazz presents
Chief Adjuah
Genre-defying Trumpet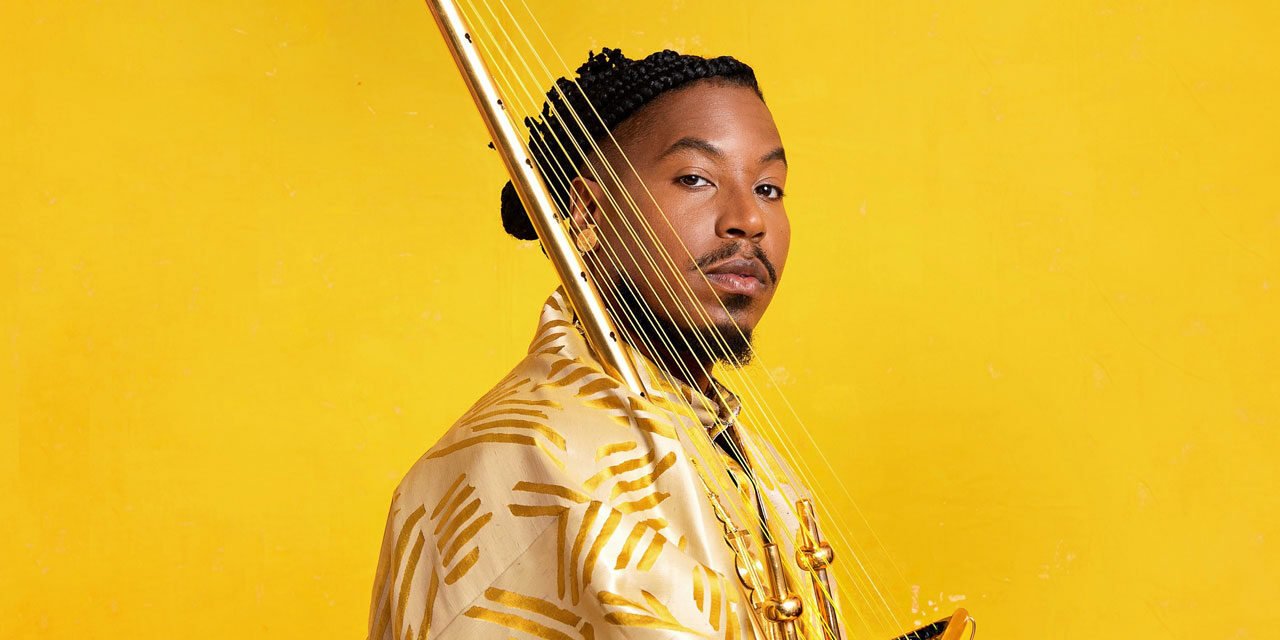 ($12 – $65)
Sunday, October 15, 2023, 7:30PM
The Great Hall
1119 Eighth Avenue (enter on Eighth Avenue)
Seattle, WA 98101
In-person event.
Chief Xian aTunde Adjuah [formerly Christian Scott] is a two-time Edison Award-winning, six-time Grammy Award-nominated, Doris Duke Award in the Arts Award-winner. He is a sonic architect, trumpeter, multi-instrumentalist, composer, producer, and designer of innovative technologies and musical instruments (including The Stretch Music app, Adjuah Trumpet, Siren, Sirenette, Chief Adjuah's Bow, and Chief Adjuah's N'Goni). He is the founder and CEO of the Stretch Music App and Recording Company.
Since 2001, Adjuah has released thirteen critically acclaimed studio recordings, four live albums, and one greatest hits collection. He is widely recognized as the progenitor of the "Stretch Music," style.
Dedicated to a number of causes that positively impact communities, Adjuah gives his time and talents in service to several organizations which garnered him a place in Ebony Magazine's 30 Young Leaders Under 30 nearly a decade ago. Since Adjuah's emergence, he has been a passionate and vocal proponent of human rights and an unflinching critic of injustices throughout the world.
Adjuah's ensemble will include Elena Pinderhughes (flute), Lawrence Fields (keys), Max Mucha (bass), Elé Howell, Alexander Flood, and Weedie Braimah (percussion).
About Earshot Jazz
Earshot Jazz cultivates a vibrant jazz community to ensure the legacy and progression of the art form by engaging audiences, celebrating artists, and supporting arts education.
---
Presented by Earshot Jazz.
If you have questions about the event, please contact Earshot directly at info@earshot.org or by phone at (206) 547-6763