Seattle, it's been awhile since we've gathered together in celebration of books, authors, and all things wordy. That's why Town Hall is thrilled

to invite you to the first chapter of something big: an annual Writers Festival that pays tribute to everything we love about the written word.

Welcome to Volume I: Humble Beginnings. September 16 and 17,

gather at Town Hall's historic building for an extraordinary roster of fiction and non-fiction authors. Come and go as you please for book signings and tasty food, snag $10 featured titles from our friends at Third Place Books (Saturday only, while supplies last!), and surround yourself with the good company of curious readers just like yourself, here in our marvelous City of Literature.
September 16-17, 2022 Town Hall Seattle 1119 8th Avenue
Get Tickets
A.M. Homes
The Unfolding
A darkly comic alternative history of the United States
Saturday, 9/17 at 10:30AM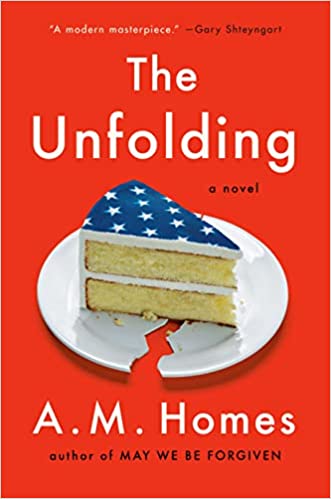 Through the account of one American family, A.M. Homes offers a stunning alternative history of the United States that is terrifyingly prescient, deeply tender, and devastatingly funny. 
The Big Guy loves his family, money, and country. Undone by the 2008 presidential election results, he taps a group of like-minded men to reclaim their version of the American Dream. As they build a scheme to disturb and disrupt, the Big Guy also faces turbulence within his family. While his wife, Charlotte, grieves a life not lived, his 18-year-old daughter, Meghan, starts to realize that her favorite subject — history — is not exactly what her father taught her. 
 In a darkly comic political parable that's as much about family dynamics as it is about the desire for those in power to remain in power, A.M. Homes takes us into the heart of a divided country. The Unfolding prompts a reconsideration of the definitions of words like truth, freedom, and democracy, exploring what happens when the same words are interpreted differently by the people living together under one roof.
A.M. Homes is the recipient of numerous literary awards including the Women's Prize for Fiction for her novel May We Be Forgiven. She is the author of 13 books, among them the best-selling memoir, The Mistress' Daughter; the novels This Book Will Save Your Life, The End of Alice, In A Country Of Mothers and Jack; the short story collections, Days of Awe, Things You Should Know and The Safety of Objects; and the travel memoir, Los Angeles: People, Places and The Castle On The Hill. Her work has been translated into twenty-two languages and appears frequently in Artforum, Harpers, Granta, McSweeney's, The New Yorker, The New York Times, and Zoetrope. She also writes for film and television and teaches in the Creative Writing Program at Princeton University.
Get Tickets