Sarah Salcedo – Spring 2022 Writer-in-Residence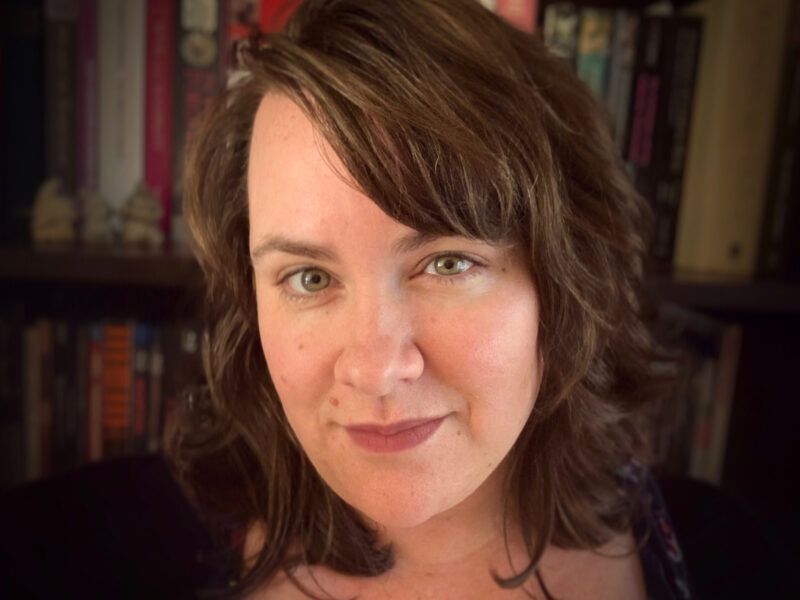 Sarah Salcedo is an award-winning filmmaker, illustrator, and author. Her stories, essays, and poetry has been published in Uncharted Magazine, Hobart, Luna Station Quarterly, Hobart After Dark, Not Deer Magazine, Pacifica Literary Review, The Future Fire, Hypertext Magazine, Words & Sports Quarterly, and elsewhere. She was the Spring 2022 Writer-in-Residence for Town Hall Seattle, attended the 2022 Tin House Winter Workshop, and will be attending the 2022 Tin House Summer Workshop.
She works alongside her husband, Vasant Salcedo, at Tall Firs Cinema. Their feature documentary, Promised Land, debuted in select theaters fall 2016. It won the award for Achievement in Documentary Filmmaking at the 10th Annual LA Skins Fest, and was an official selection for the 41st Annual American Indian Film Festival, Northwest Film Forum's 19th Annual Local Sightings Film Festival, the 12th Annual Ellensburg Film Festival, and the 5th Annual Social Justice Film Festival, among others.
Her artwork has appeared in Hobart Magazine, Hypertext Magazine, The Future Fire, Luna Station Quarterly, and Cascadia Magazine, and was exhibited by Glamorous Refusal, in addition to numerous commissions from poets and writers for their sites and book tour promotions.
In addition to festival awards for filmmaking, Sarah has received grants from 4Culture and Artists Trust. She holds two bachelor's degrees in English Literature and Comparative Literature: Cinema Studies from the University of Washington.
You can find her on Twitter at @SarahSalcedo or on her website, sarah-salcedo.com.
Events and Interviews
Sarah Salcedo discusses her first event at Town Hall and shares insight on writing and disability from fellow authors John Wiswell and Ross Showalter.
---
In a virtual program, the three writers share their short fiction and discuss the process of writing about disabilities.
---
Introducing Sarah Salcedo and Speculative Seattle (Clarion West News, May 18, 2022)
Clarion West interviews Sarah Salcedo about speculative writing, her residency with Town Hall, and connecting with Clarion West. Read the full interview.
---
Editing and Neurodivergence with Isabela Oliveira (Podcast, May 18, 2022)
Sarah Salcedo interviews Isabela Oliveira, co-editor of Speculatively Queer, on their latest anthology, neurodivergence, editing, Our Flag Means Death, and more.
---
Presented by Town Hall Seattle and Clarion West
The authors discuss how our region fuels our imaginations, from the nature around us to the space tech being created in the region, and dive into what makes us so weird and wonderful.