Town Hall Seattle and Phinney Neighborhood Association present
William T. Vollmann
No Immediate Danger: The Risks and Impact of Nuclear Power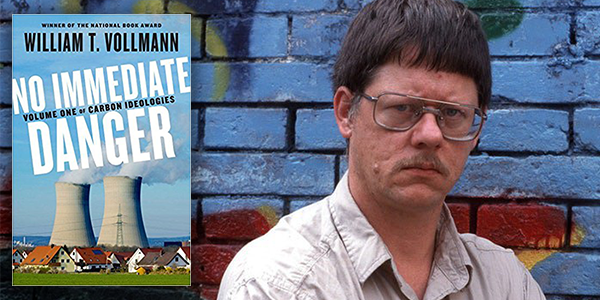 In 2011 a magnitude-9 earthquake shook northeast Japan and wracked the coast with a massive tsunami, devastating towns, destabilizing economies nationwide—and causing meltdowns in nuclear power plants. Nonfiction author William T. Vollmann joins us to share firsthand accounts of the fallout from these disasters, bringing excerpts from his newest book No Immediate Danger, whose title sardonically co-opts the reassuring mantra of official Japanese energy experts. Vollman cautions against nuclear power, drawing parallels to other sprawling practices such as fossil fuel extraction and industrial manufacturing as contributors to climate change. He invites us to examine the ramifications of nuclear power and evaluate whether the risks it poses are outweighed by the economic demand for electrical power and the justifiable yearning of people all over the world to live in comfort.
To illustrate the realities of these risks, Vollmann recounts visits made at significant personal risk over the course of seven years to the contaminated no-go zones and ghost towns of Fukushima, Japan. Equipped first only with a dosimeter and then with a scintillation counter, he measured radiation and interviewed tsunami victims, nuclear evacuees, anti-nuclear organizers, and pro-nuclear utility workers. Vollmann shares the powerful and sobering object lesson of Fukushima—and brings us into a broader conversation on the factors and human actions that will define our relationship with the environment for generations to come.
William T. Vollmann is the author of ten novels, including Europe Central, which won the National Book Award. He has also written four collections of stories, including The Atlas, which won the PEN Center USA West Award for Fiction. He is the recipient of a Whiting Writers Award and the Strauss Living Award from the American Academy of Arts and Letters. His journalism and fiction have been published in The New Yorker, Harpers, Esquire, Granta, and many other publications.
Presented by Town Hall Seattle and Phinney Neighborhood Association as part of the Arts & Culture series.