Benaroya Research Institute at Virginia Mason presents
What COVID-19 is Teaching Us About the Immune System
Autoimmunity Research in Pandemic Times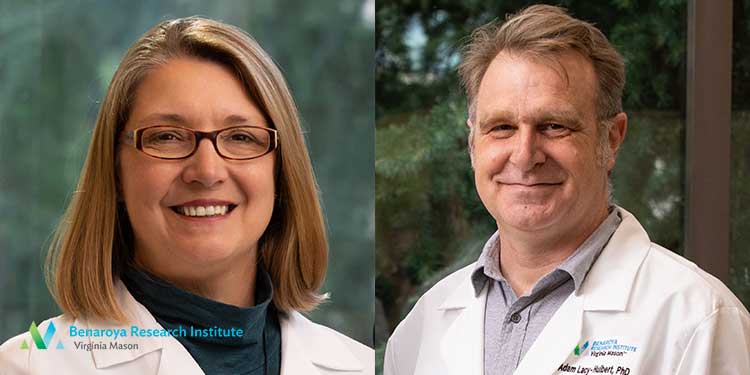 During the pandemic, Benaroya Research Institute at Virginia Mason (BRI) leveraged its expertise in autoimmune disease, allergies and asthma to tackle COVID-19. Results reveal potential ways to predict disease severity and may guide treatment options to improve patient outcomes.
BRI is applying decades of experience and knowledge of autoimmunity to the study of COVID-19 and how patients fare. BRI President Jane Buckner, MD, and Principal Investigator Adam Lacy-Hulbert, PhD, discuss how the immune system is implicated in both autoimmune disease and complications from COVID.
---
Presented by Benaroya Research Institute.