Seattle Women's Chorus presents
We Are Family
With The Supertonics and Guest Artist LaVon Hardison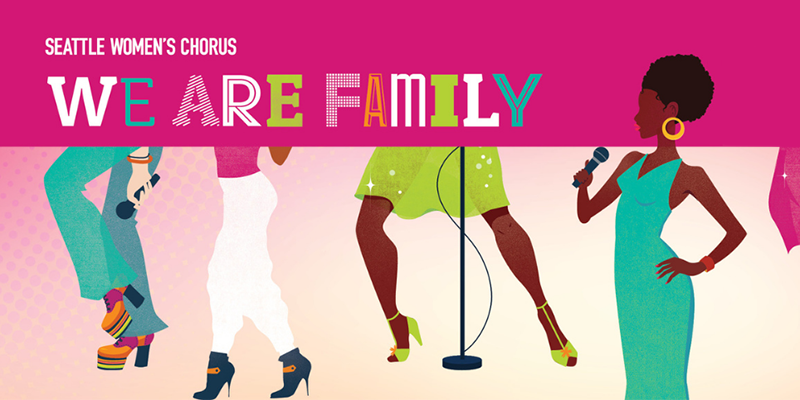 The Seattle Women's Chorus returns to the stage! Since the Billboard Hot 100 began, girl groups and sister acts topped the charts, and powerhouse pop legends created the intoxicating soundtrack to love, life, and social change. The performance features The Supertonics ensemble and guest artist LaVon Hardison.
About Seattle Women's Chorus
Since its debut in 2002, Seattle Women's Chorus has grown to be one of the largest and most successful SSAA choruses in North America. SWC provides a dynamic and powerful voice for LGBTQ and women's social justice in greater Seattle and throughout the GALA Choruses network worldwide. Creatively themed programs encompass the full range of classical and popular music. The Chorus has toured the west and led community engagement projects for Women International, Lambert House, CADA, and many other organizations.
---
Presented by Seattle Women's Chorus.