Volume Writers Festival Day 2: Humble Beginnings
Eight Authors, One Extraordinary Day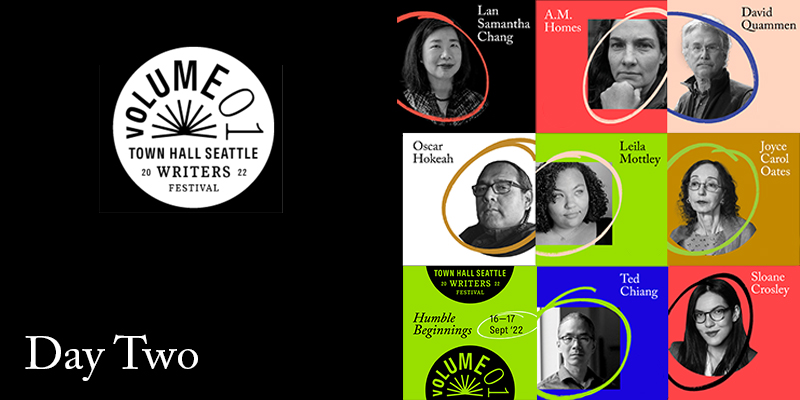 Welcome to Volume I: Humble Beginnings. September 16-17, gather at Town Hall's historic building for an extraordinary roster of fiction and non-fiction authors, eye-to-eye book signings, a gathering of 14 literary organizations, $10 books from featured authors (Saturday only, while supplies last!), live music, and delicious food. Festival Passes are available for Friday, Saturday, or both days. Get all the festival details and FAQs here.
---
Download a Digital Festival Program
---
On Saturday, September 17, we welcome an exciting lineup of authors:
Lan Samantha Chang | The Family Chao | 9AM
A witty portrait of three Chinese American brothers in small-town America
A.M. Homes | The Unfolding | 10:30AM
A darkly comic alternative history of the United States
David Quammen | Breathless: The Scientific Race to Defeat a Deadly Virus | 12PM
How scientists deciphered the COVID-19 code
Oscar Hokeah | Calling for a Blanket Dance | 1:30PM
One Indigenous family's struggle to live honorably and love unconditionally
Leila Mottley | Nightcrawling | 3PM
A Black girl's story of poverty, corruption, and survival
Joyce Carol Oates | Babysitter | 4:30pm
A story of love and deceit, lust and redemption
Ted Chiang | "Magic and Imaginary Science in Fiction" | 6:00pm
An exploration of human curiosity and the craft of writing science fiction
Sloane Crosley | Cult Classic | 8:00pm
Close out the festival with a nightcap and plenty of laughs as Sloane Crosley discusses her latest novel, Cult Classic
---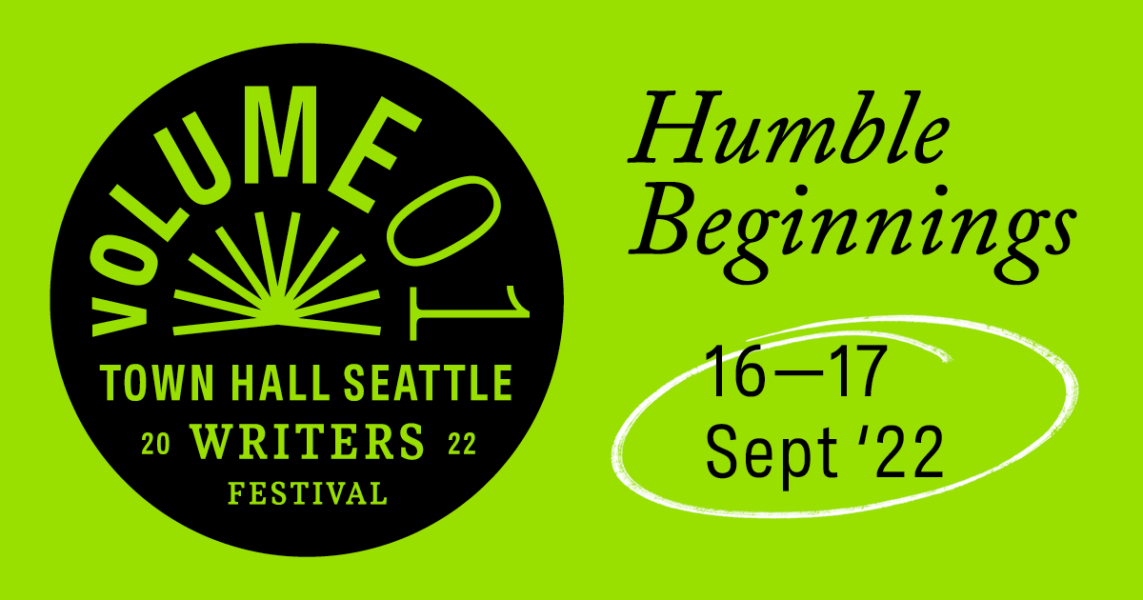 Attend the full festival for $10 featured titles (while supplies last Saturday only!) and a thrilling roster of authors. Friday 9/16, Siddhartha Mukherjee presents the opening keynote. On Saturday 9/17, festival passes include talks by Lan Samantha Chang, A.M. Homes, David Quammen, Oscar Hokeah, Leila Mottley, Joyce Carol Oates, Ted Chiang, and Sloane Crosley.
Learn more about the Town Hall Writers Festival: Volume 1 here.
---
Festival lineup subject to change. Presented by Town Hall Seattle.