Volume Writers Festival Day 1: Humble Beginnings
Opening Keynote with Siddhartha Mukherjee, Moderated by Ross Reynolds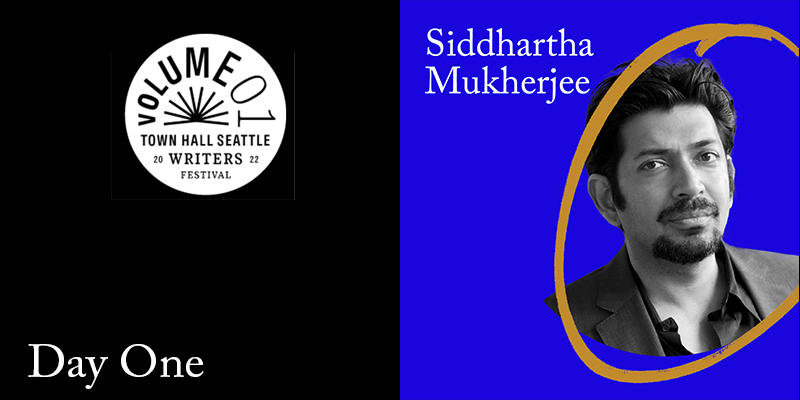 Welcome to Volume I: Humble Beginnings. September 16-17, gather at Town Hall's historic building for an extraordinary roster of fiction and non-fiction authors, food vendors, bookstore partners, and more. Festival Passes are available for Friday, Saturday, or both days. Get all the festival details and FAQs here.
---
Download a Digital Festival Program
---
On Friday, September 16, we welcome Siddhartha Mukherjee for the opening keynote, with an invocation by Seattle Civic poet Jourdan Imani Keith.

Song of the Cell
Rich with stories of scientists, doctors, and patients, The Song of the Cell is an accessible and thrilling exploration of our radical new ability to manipulate cells and what it means to be human.
Starting in the late 1600s with the discovery of cells — and the reframing of the human body as a cellular ecosystem — announced the birth of a new kind of medicine based on the therapeutic manipulations of cells that continues to evolve today. A hip fracture, a cardiac arrest, Alzheimer's dementia, AIDS, pneumonia, lung cancer, kidney failure, arthritis, COVID pneumonia — all could be seen as the results of cells functioning abnormally. And we could use cellular therapies to address all of them. Mukherjee tells of doctors who are transplanting bone marrow cells into the bodies of patients with cancer; insulin-secreting islet cells into patients with Type 1 diabetes; and electrodes into the brains of patients with recalcitrant depression to activate neurocellular circuits.
Mukherjee's artful prose and deep knowledge weaves a story of how scientists discovered cells, began to understand them, and are now using that knowledge to create new humans. Laced with Mukherjee's own experience as a researcher, a doctor, and a prolific reader, The Song of the Cell is both a panoramic and intimate story of what makes us us.
Siddhartha Mukherjee is the author of The Gene: An Intimate History, a #1 New York Times bestseller and The Emperor of All Maladies: A Biography of Cancer, winner of the 2011 Pulitzer Prize in general nonfiction. Both titles were made into multi-part PBS documentaries produced by Ken Burns. Mukherjee also wrote The Laws of Medicine: Field Notes from an Uncertain Science and was the editor of Best Science Writing 2013.
Mukherjee is an associate professor of medicine at Columbia University and a cancer physician and researcher. A Rhodes scholar, he graduated from Stanford University, University of Oxford, and Harvard Medical School. He has published articles in many journals, including Nature, The New York Journal of Medicine, Cell, The New York Times Magazine, and The New Yorker. He lives in New York with his wife and daughters.
Tickets include a copy of The Song of the Cell, which will be shipped after publication (slated for 10/25/22)
---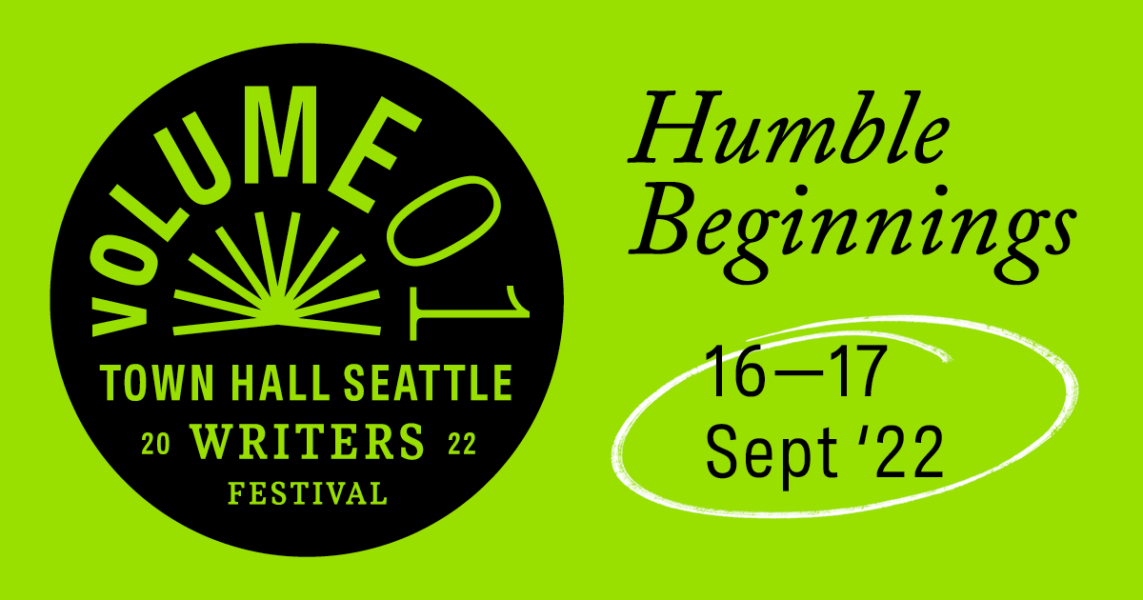 Attend the full festival for $10 books (while supplies last Saturday only!) and a thrilling roster of authors. Friday 9/16, Siddhartha Mukherjee presents the opening keynote. On Saturday 9/17, festival passes include talks by Lan Samantha Chang, A.M. Homes, David Quammen, Oscar Hokeah, Leila Mottley, Joyce Carol Oates, Ted Chiang, and Sloane Crosley.
Learn more about the Town Hall Writers Festival: Volume 1 here.
---
Speaker lineup subject to change. Presented by Town Hall Seattle.