Victor L. Wooten (livestream)
The Healing Power and Humanity in Music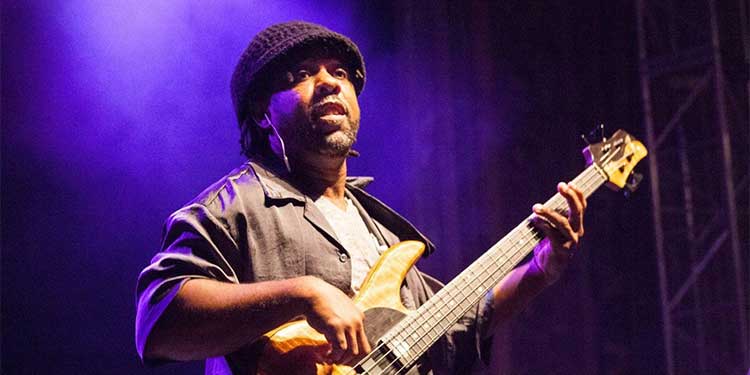 Grammy Award-winning bass player and author Victor L. Wooten invites us to imagine a world he has created in his book The Spirit of Music. This is a world where three musicians are mysteriously summoned to Nashville, the Music City, to join together with Victor himself to do battle against the "Phasers," whose blinking "music-cancelling" headphones silence and destroy all musical sound. Perhaps that world sounds similar to ours, where the soundtrack of our lives plays in tiny earbuds while music and all it encompasses is disappearing all around us.
In this multimedia talk, Wooten invites us to stretch our imaginations and our awareness of our interaction with music. In this wholly unique presentation, he inspires and provides a poignant reminder of the healing power—and the humanity—in music.
Victor L. Wooten is an American bass player, composer, producer, and five-time Grammy Award winner, as well as an original member of the jazz and bluegrass band Béla Fleck and the Flecktones. He is also the author of the parable The Music Lesson: A Spiritual Search for Growth Through Music.
---
Presented by Town Hall Seattle