UW Engage Project, Ada's Technical Books, and Town Hall Seattle present
UW Science Now
Trevor Harrison, Nadiah Jenkins, Samantha Phan
UW Science Now is an annual tradition where Town Hall teams with UW Science Engage to bring local graduate students to the stage to present their latest cutting-edge research. We're thrilled to partner with Ada's Technical Books to feature illuminating talks in a casual setting where audiences can enjoy a drink and an evening of scientific breakthroughs!
Humans live on and around coastal waters, interacting with them for recreational, commercial, and spiritual purposes. To understand the health of our waters, we must observe how they function—how tides, currents, and waves move nutrients and pollutants. Trevor Harrison introduces the microFloat, an inexpensive, underwater drifting sensor platform capable of taking measurements in energetic coastal waterways like Puget Sound. He discusses the difficulties of taking measurements in these environments, some other ways we make observations, and how the new data offered by microFloats will help improve our understanding of coastal water circulation.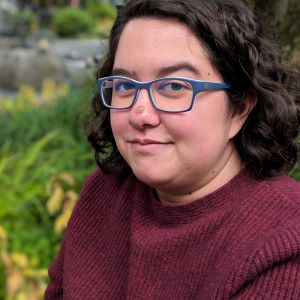 What is plasma, and how can we use it in space? Nadiah Jenkins presents research on the creation of plasma-based spacecraft, exploring the challenges of such an undertaking as well as the potential benefit to humanity. Jenkins explores the possibility of a new advancement in space travel—one that has the potential to help us send humans as far as Jupiter or Saturn. Sit in for journey through filled with new possibilities in science, history, and the solar system.
The world is quickly advancing to the point where electronic devices (such as smartphones, wearable electronics, and solar panels) are used every day. Samantha Phan joins us to discuss the economic and environmental impact of everyday electronics. She outlines research into the prospects of organic carbon-based electronics, and explores how chemistry can advance these products for a cheaper and greener future.
---
Presented by UW Engage Project, Ada's Technical Books, and Town Hall Seattle.