UW Science Engage, Ada's Technical Books, and Town Hall Seattle present
UW Science Now
Warren Anderson, Ellison Heil, Valerie Cleland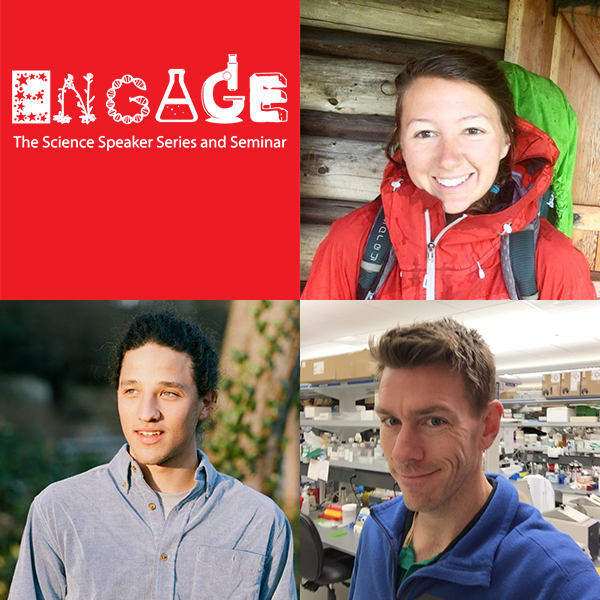 UW Science Now is an annual tradition where Town Hall teams with UW Science Engage to bring local graduate students to the stage to present their latest cutting-edge research. This year we're thrilled to partner with Ada's Technical Books to feature these illuminating talks in a casual setting where audiences can enjoy a drink and an evening of scientific breakthroughs!
We have reached a point in human history where precisely modifying our DNA is no longer theory or science fiction, but a reality. Clinical trials are underway using modifications of patient DNA to combat diseases such as HIV and certain cancers, and scientists are beginning to see the emerging potential for this technology to be used on the unborn to prevent untreatable genetic diseases. This reality of Gene Editing has produced a range of emotional responses, from excitement to fear. But many of the helpful applications of this technology—from cheaper and more effective scientific research to enhanced food production—are still largely unknown to the public. Warren Anderson joins us to discuss ways that this controversial field is working on goals that aren't so controversial, and may improve the lives of millions.
The impact of coal mining on the Appalachian region has led to significant environmental destruction through destructive and consumptive mining techniques and failed management of post-mining landscapes. Mountaintop Removal mining practices have endangered mountainous ecosystems and led to dwindling populations of plants and animals. Ellison Heil expands on the potential for reintroduction of removed plants and animals through group initiatives such as the Forest Reclamation Approach, and presents theories in Restoration Ecology to restore mining landscapes to their previous natural states.
Nobody wants an oil spill. Thanks to a national policy change in 2015, the U.S. is now exporting crude oil for the first time in 40 years. Ships carrying this crude oil are going to new places and going in different directions than they had before—and with proliferation of shipping routes comes the increased potential for mistakes in navigation leading to an ecological disaster. Valerie Cleland shares her work with the National Oceanic & Atmospheric Administration to study how changes in crude oil shipping patterns may impact the chance of an oil spill along the West Coast.
Presented by UW Science Engage, Ada's Technical Books, and Town Hall Seattle as part of the Science series.