Town Hall Seattle and Northwest Center for Creative Aging present
Ty Nolan and Rebecca Crichton
A Conversation on Grief and the Healing Power of Stories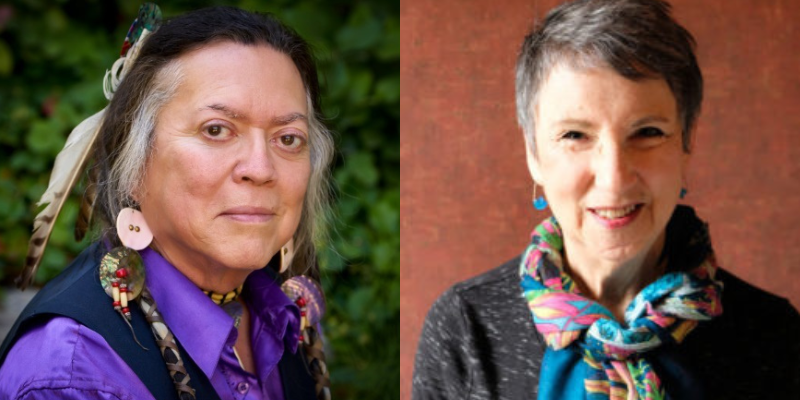 A livestream of this event will be available.
($5 – $25 Sliding Scale)
Tuesday, October 31, 2023, 7:30PM
The Wyncote NW Forum
1119 8th Ave (Entrance off Seneca St.)
Seattle, Washington 98101
A livestream if this event will also be available.
Join us for a captivating conversation between Ty Nolan — a bestselling author celebrated for his expertise in grief, bereavement, and hospice care — and Rebecca Crichton from Northwest Center for Creative Aging.
Nolan's profound journey as a "technician of the sacred in healing," especially in compassionate work with AIDS patients during the early years of the disease, has left a lasting impact. Nolan reminds us of the power of storytelling, emphasizing that a story can be a map of understanding for our past and a beacon of hope for our future.
Don't miss this opportunity to experience meaningful stories and explore the profound connection between storytelling and healing.
Ty Nolan is an acclaimed author, recognized for their work as in USA Today and New York Times. Ty gained prominence through their award-winning book Coyote Still Going: Native American Legends and Contemporary Stories which received the 2014 BP Readers Choice Award. With a unique background that includes their mother's role as one of the first Head Start teachers on the reservation, Ty's early experiences in storytelling laid the foundation for exceptional narrative skills. Notably, Ty has collaborated with the National Science Foundation's Flagship Project, Synergy, imparting the art of storytelling to STEM professors at various colleges to communicate complex technological concepts to a broader audience.
Rebecca Crichton started her "Encore Career" as ED of NWCCA in 2012 after 21 years with The Boeing Company. She refashioned her skills and knowledge as a writer, curriculum designer, and leadership development coach to offer programs related to Creative Aging at many venues in the Seattle area. An active participant in the local aging community, she writes regularly for 3rd Act Magazine.
---
Presented by Town Hall Seattle and Northwest Center for Creative Aging.