Event Format:
In-Person Only
Earshot Jazz presents
Tord Gustavsen Trio
With Bassist Steinar Raknes and Drummer Jarle Vespestad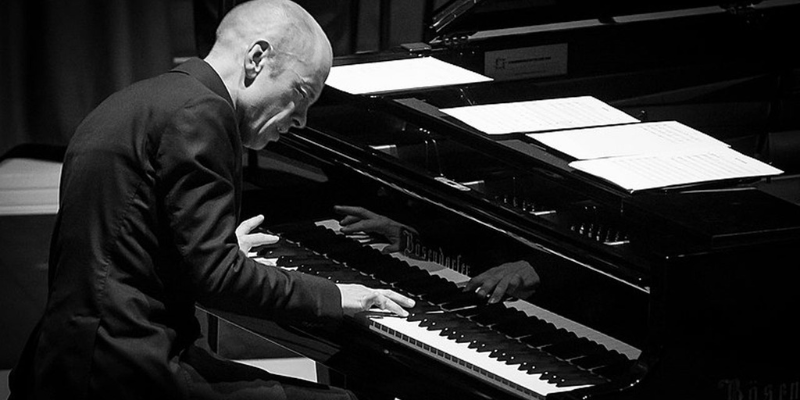 ($10 – $30)
Saturday, February 18, 2023, 7:30PM
The Wyncote NW Forum
1119 8th Ave (Entrance off Seneca St.)
Seattle, Washington 98101
This is an in-person event only, no virtual attendance is available.
Norwegian-born pianist Tord Gustavsen is known for his radically stripped-down honest artistry which has been variously described as memorable, haunting, and poetic. In his own words Gustavsen says he "works to explore, integrate and serve a holy trinity of emotional intensity, elegance, and mediative musical breathing." His most recent album release, Opening on ECM Records in April, 2022, has been described by London Jazz News as a "quietly beguiling release. .. there's an artistry to Gustavsen's composition, a skill in their execution, and a warmth to their spirit that keeps the listener engaged." Gustavsen weaves traditions from Scandinavian folk music, gospel, Caribbean music, and jazz to create stunningly compelling music that stays with you long after the listening. Joining Gustavsen (piano, electronics), are Steinar Raknes (bass), and Jarle Vespestad (drums).
About Earshot Jazz
Earshot Jazz cultivates a vibrant jazz community to ensure the legacy and progression of the art form by engaging audiences, celebrating artists, and supporting arts education.
---
Presented by Earshot Jazz.
If you have questions about the event, please contact Earshot directly at info@earshot.org or by phone at (206) 547-6763