Thor Hanson
Buzz—The Nature and Necessity of Bees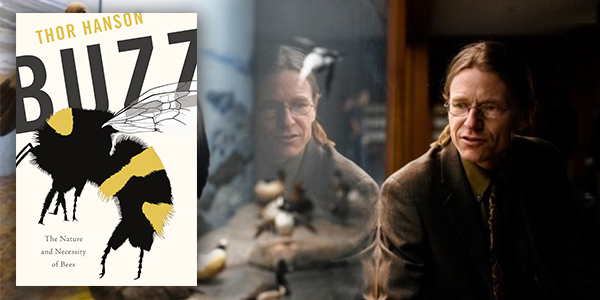 Bees are like oxygen: ubiquitous, essential, and, for the most part, unseen. While we might overlook them, they lie at the heart of relationships that bind the human and natural worlds. Environmentalist and author Thor Hanson takes to Town Hall's stage to share a critical wisdom from his book Buzz: The Nature and Necessity of Bees. He leads us on a journey that begins 125 million years ago, when a wasp first dared to feed pollen to its young. He outlines how bees have long been central to our harvests and mythologies and warns us of the ramification of their disappearance—which is happening at an alarming rate. Join Thor for an informative and enchanting portrait of bees as wonders of nature to celebrate and protect.
Dr. Thor Hanson is a Guggenheim Fellow, a Switzer Environmental Fellow, and an award winning author and biologist. He is the author of the award-winning books Feathers: The Evolution of a Natural Miracle and The Impenetrable Forest, as well as his most recent book The Triumph of Seeds.
---
Presented by Town Hall Seattle.