Seattle Modern Orchestra presents
The Nothing Man and Other Tales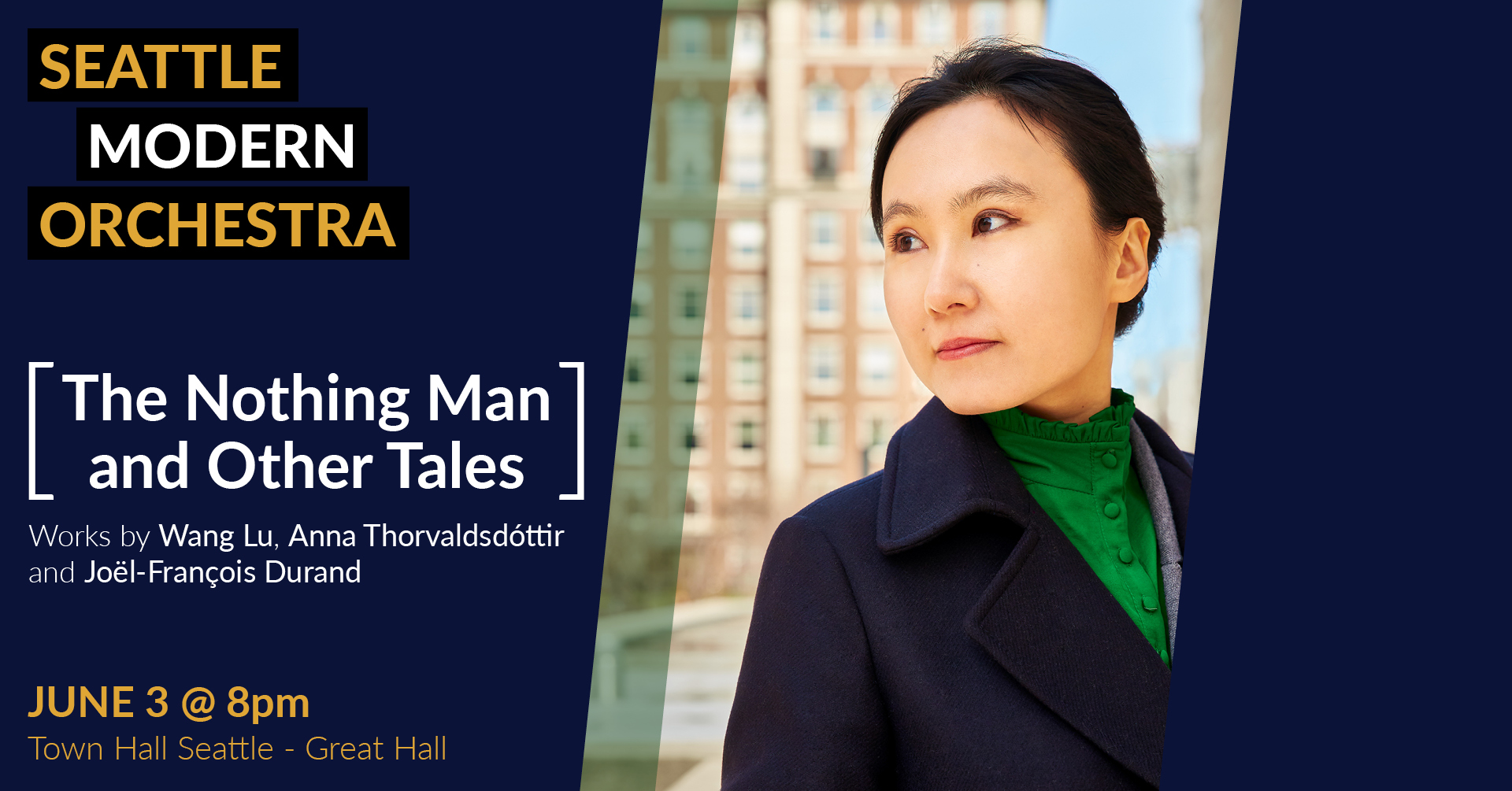 Seattle Modern Orchestra's 2022–2023 season will conclude with a world premiere written for SMO by celebrated composer, Wang Lu (commissioned by the Barlow Foundation), and will feature the ensemble soprano, Maria Männistö, who was described in The Seattle Times as "One of the most hauntingly beautiful voices I have heard in years." The program will also include Aequilibria by Anna Thorvaldsdóttir and Joël-François Durand's Mundus Imaginalis, exploring "the intermediary organ between sensible perception and intellectual intuition."
ANNA THORVALDSDÓTTIR: aequilibria (2017)
JOËL-FRANÇOIS DURAND: Mundus Imaginalis (2015)
WANG LU: The Nothing Man and Other Tales for soprano and ensemble (2023) – World Premiere commissioned for Seattle Modern Orchestra
About Seattle Modern Orchestra
Founded in 2010, Seattle Modern Orchestra (SMO) is the only large ensemble in the Pacific Northwest solely dedicated to the music of the 20th and 21st centuries. Led by co-artistic directors Julia Tai and Jérémy Jolley, SMO commissions and premieres new works from an international lineup of composers, in addition to presenting important pieces from the contemporary repertoire that are rarely if ever heard by Seattle audiences. The ensemble "operates at that exciting cusp between old and new, between tradition and innovation" (Vanguard Seattle) curating new sounds and experiences for concert goers in the region.
SMO provides audiences with performances of the best in contemporary chamber and orchestral music, and develops radio talks, lectures, and other forms of outreach in an accessible and inviting format all designed to expand the listener's appreciation and awareness of the music of today.
---
Presented by Seattle Modern Orchestra.
For questions about this event, please contact info@seattlemodernorchestra.org.