The Seattle Human Rights Commission and UW Center for Human Rights present
Human Rights Day: The Black Experience in Seattle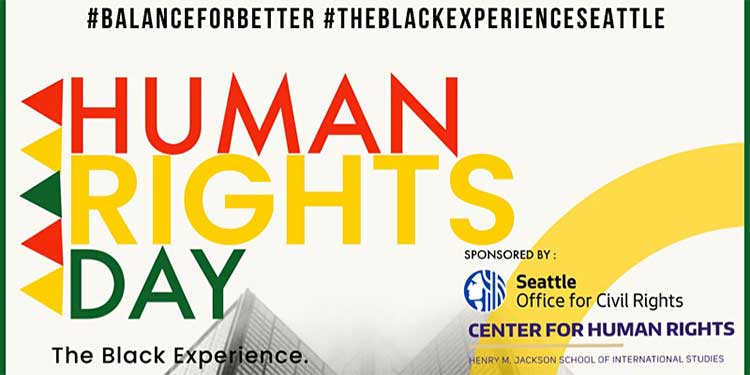 For many, comfort lies in the privileges they experience, the powers they exercise, and the convenience of not being in a group of "those others." We live in a country that was founded on equality for some and the promise of equality for others. We live in a country that has never lived up to the concept and manifestation of freedom and justice for all.
In the midst of ecological crisis, a global pandemic, a recession, and a racial justice uprising, we are all going through an awakening. The Seattle Human Rights Commission invites us to a panel discussion on the Black experience in Seattle, confronting that we exist in a country, state, county, and city that fails to ensure that all of us have equitable and equal access to our human rights. Panelists include Nikkita Oliver (King County Equity Now & Decriminalize Seattle), Omari Salisbury (Converge Media), Jaelynn Scott (Black Trans Task Force), Katie Neuner (Morning March Seattle), and Shaun Glaze (King County Equity Now).
Martin Luther King, Jr. reminds us that "injustice anywhere is injustice everywhere." Audre Lord recognizes that "there is no single issue struggle." Join this vital and urgent conversation about how we are not free and liberated until all peoples are free and liberated—and how collective liberation cannot come in part, but must come intersectionality and all at once.
Omari Salisbury is the COO and Founder of Converge Media, a leading producer of content for Black and urban audiences. The son of the first Black-owned photography studio in the Northwest, Salisbury hails from a long line of visual storytellers. 52 countries and counting, Salisbury is a true global citizen working in media across the continent of Africa, the Middle East, and Europe for Media Zone, Clouds Media group, and Status Communications. No matter where Salisbury finds himself across the globe, he will always call Seattle home. He is a proud native of Seattle's Central District and a graduate of James A. Garfield High School.
Nikkita Oliver (they/them) is a Seattle-based creative, community organizer, abolitionist, educator, and attorney. Oliver's writing has been published in the South Seattle Emerald, Crosscut, the Establishment, Last Real Indians, The Seattle Weekly, and The Stranger. They organize with No New Youth Jail, Decriminalize Seattle, King County Equity Now, and the Seattle Peoples Party. Oliver is the co-executive director of Creative Justice, an arts-based alternative to incarceration and a healing engaged youth-led community-based program.
---
Presented by The Seattle Human Rights Commission.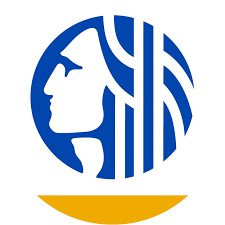 Sponsored by UW Center for Human Rights.