Talea Ensemble
Sideshow, based on the dark sideshows of Coney Island's amusement parks
Beyond Measure: Town Music 2018-2019 trailer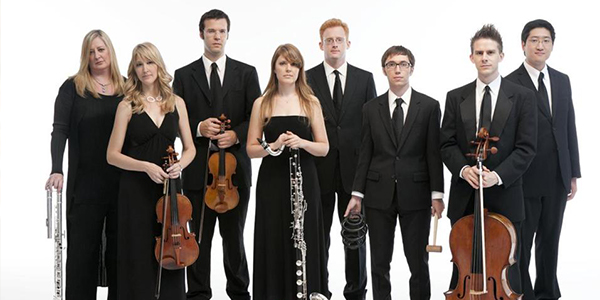 The Talea Ensemble is known for presenting a wide range of bold creative performances with precision and superior performance quality. They continue their risk-taking tradition as part of Town Hall's Town Music season with their theatrical chamber music piece Sideshow, based on the dark sideshows of Coney Island's amusement parks in the early 20th century.
Sideshow is a meditation on virtuosity, freak shows, entertainment, spectacle, and the sacrifices that must be made to survive in the world. The performers style themselves as characters in a sideshow—the Sideshow Giant saxophonist, the Sword Swallower violinist, the eight-handed Human Spider pianist. Experience this acclaimed, surreal performance that pushes the boundaries of chamber music.
"Sideshow is first and foremost a work of music theater framed in a chamber music performance suggesting a circus sideshow (freak show) […] Comical, strange, or grotesque elicitations may result from various acts performed on stage, still these are never approached by a performer's attempt to be silly, cute, melodramatic, or histrionical."
–Steven Kazuo Takasugi, composer of Sideshow
---
Presented by Town Hall Seattle as part of the Arts & Culture series.