Event Format:
In-Person Only
Susan Linn with Nancy Pearl
How Big Tech is Hijacking Childhood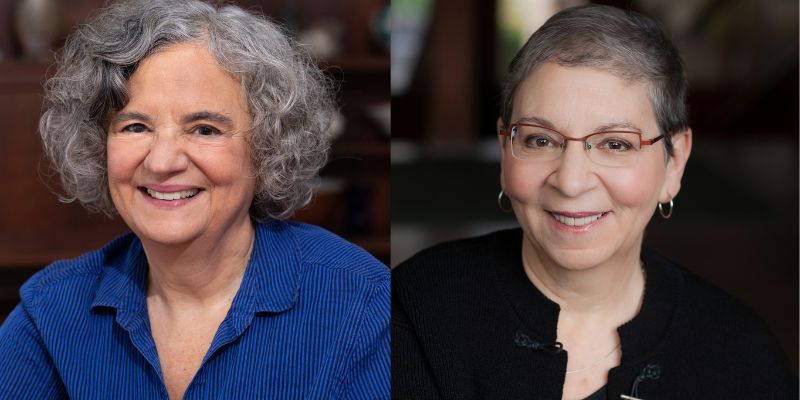 $5
Monday, October 3, 2022, 7:30PM
The Forum
1119 8th Ave (Entrance off Seneca St.)
Seattle, Washington 98101
This is an in-person event only, no virtual attendance is available.
Education Double-header: Join us at 6pm for Anya Kamenetz with Bonnie J. Rough as they explore how the pandemic impacted children in public schools, and get FREE admission to see Susan Linn and Nancy Pearl. To claim the offer, purchase a ticket to either event and let the Box Office staff know you're staying for both events during check-in.
---
Most kids' today are very tech savvy, whether they're playing video games, watching streaming services, interacting on social media, or even — as the pandemic quickly showed us — attending school virtually. Tech companies have become a huge part of kids' lives, but at what cost? Who benefits and how does technology and consumer capitalism affect child development? Susan Linn, one of the world's leading experts on the impact of technology on children, is working to find the answers to these questions.
There's a growing body of research detailing the harms of excessive immersion in the unregulated, powerfully seductive, profit-driven world of the "kid-tech" industry. In Who's Raising the Kids? Susan Linn explores the roots and consequences of this monumental shift toward a digitized, commercialized childhood. She identifies specific impacts on kids' values, relationships, and their learning experiences.
Even before the pandemic and the boom of online learning, kids have been important consumers for a range of tech, media, and toy companies. Linn delivers compelling evidence that consumer capitalism and technology marketed to enhance children's lives actually negatively impacts kids.
Together at Town Hall, Seattle's renowned literary figure (and Linn's sister!) Nancy Pearl, talks with Linn about the context and impact of technology on today's children.
Susan Linn is a psychologist, award-winning ventriloquist, and a world-renowned expert on creative play and the impact of media and commercial marketing on children. She was the Founding Director of Campaign for a Commercial-Free Childhood (now called Fairplay) and is currently research associate at Boston Children's Hospital and lecturer on psychiatry at Harvard Medical School. Susan and her work have been featured on TODAY, Good Morning America, 60 Minutes, The Colbert Report, Dateline, NPR's Marketplace, The New York Times, The Washington Post, POLITICO, TIME, The Boston Globe, The Los Angeles Times, and many other outlets. The author of Consuming Kids, The Case for Make Believe, and Who's Raising the Kids? she lives in Brookline, Massachusetts.
Nancy Pearl is a librarian, best-selling author, literary critic and the former Executive Director of the Washington Center for the Book at Seattle Public Library. Inspired by her childhood librarians, she received her MLS from the University of Michigan in 1967 and worked in the public library systems in Detroit, Tulsa, and Seattle.
She is the creator of the internationally recognized community reads program, which began in 1998 as "If All Seattle Read the Same Book" and was the inspiration for the Archie McPhee "Librarian Action Figure." Her many awards and honors include the Women's National Book Association Award in 2004; the Librarian of the Year Award from Library Journal and the Lifetime Achievement Award from the Pacific Northwest Booksellers Association in 2011; and the Literarian Award for Outstanding Service to the American Literary Community by the National Book Foundation in 2021.
Pearl is a frequent speaker at literacy organizations, libraries, and community groups throughout the world, and comments on books regularly on KWGS, Tulsa, Oklahoma Public Radio. Book Lust with Nancy Pearl is her monthly book show on the Seattle Channel. She authored the popular Book Lust series, four titles filled with recommendations of good books to read. She is also the author of George & Lizzie (Touchstone Books, 2017) and co-authored The Writer's Library: The Authors You Love on the Books That Changed Their Lives (HarperOne, 2020).
---
Presented by Town Hall Seattle.