Sonora Jha with Ijeoma Oluo (livestream)
Motherhood, Masculinity, and How to Raise a Feminist Son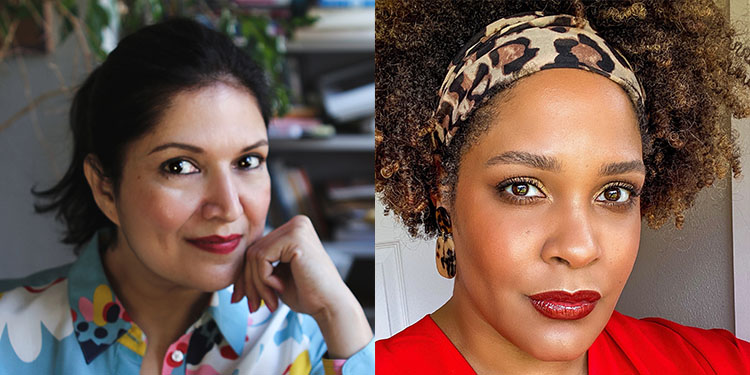 The message that the patriarchy and toxic masculinity negatively impacts men and boys as well as women has gotten louder in recent years. But what does that understanding mean for mothers who want to raise feminist sons? Seattle University journalism professor Sonora Jha joins us to offer her own thoughts about this complex and important question.
In a deeply personal conversation with bestselling author Ijeoma Oluo, Jha shares her journey to raise a feminist son as a single immigrant woman of color in America. A story of struggling, failing, and eventually succeeding, she offers much-needed insight and actionable advice, pulled from her book How to Raise a Feminist Son: Motherhood, Masculinity, and the Making of My Family. Jha and Oluo discuss everything from teaching consent to counteracting problematic messages from the media, family, and the culture at large, arguing that we have big work to do when it comes to our boys. Jha presents wide-ranging research, showing us all how to be better feminists and better teachers of the next generation of men. Don't miss this crucial conversation that will resonate with feminists who hope to change the world, one kind boy at a time.
Sonora Jha, PhD, is an essayist, novelist, researcher, and a professor of journalism at Seattle University. She is the author of the novel Foreign, and her op-eds and essays have appeared in the New York Times, the Seattle Times, The Establishment, DAME, and in several anthologies. She grew up in Mumbai and has been Chief of Metropolitan Bureau for the Times of India and contributing editor for East magazine in Singapore. She teaches fiction and essay writing for Hugo House, Hedgebrook Writers' Retreat, and Seattle Public Library.
Ijeoma Oluo is the author of the #1 New York Times bestseller So You Want to Talk About Race and the recently-released Mediocre: The Dangerous Legacy of White Male America. Her work on race has been featured in the New York Times and the Washington Post, among many others.
---
Presented by Town Hall Seattle.