Solid Ground presents
Social Justice Salon
Women of Color Leading Change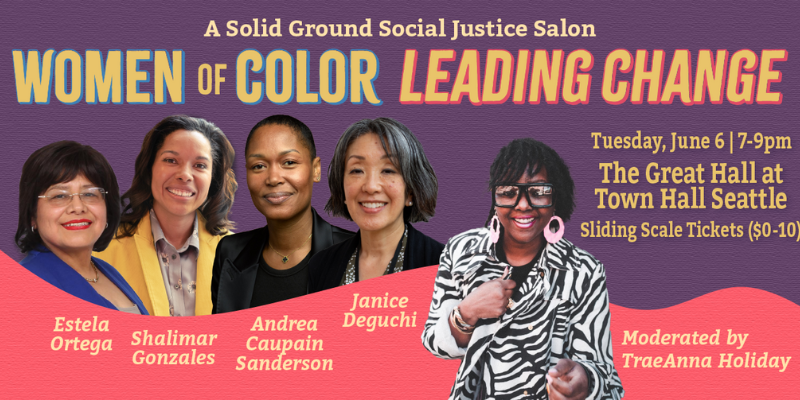 Join the leaders of five of Seattle's Community Action Agencies as they share their experience and vision for working to overcome poverty in King County. Through the pandemic and economic challenges of the past few years, these BIPOC women are leading their organizations to respond to community needs, create positive change in turbulent times, and dismantle the racism and other oppressions that are root causes of poverty.
Panelists include:
TraeAnna Holiday, Moderator
Janice Deguchi, Executive Director, Neighborhood House
Shalimar Gonzales, CEO, Solid Ground
Estela Ortega, Executive Director, El Centro de la Raza
Andrea Caupain Sanderson, CEO, Byrd-Barr Place
Solid Ground works to end poverty and undo racism and other forms of oppression that are root causes of poverty. Learn more about Solid Ground here.
---
Presented by Solid Ground. If you have questions about this event, please contact Solid Ground directly at (206) 694-6801.