Solid Ground presents
Social Justice Salon: Equitable Eating
Eradicating Food Insecurities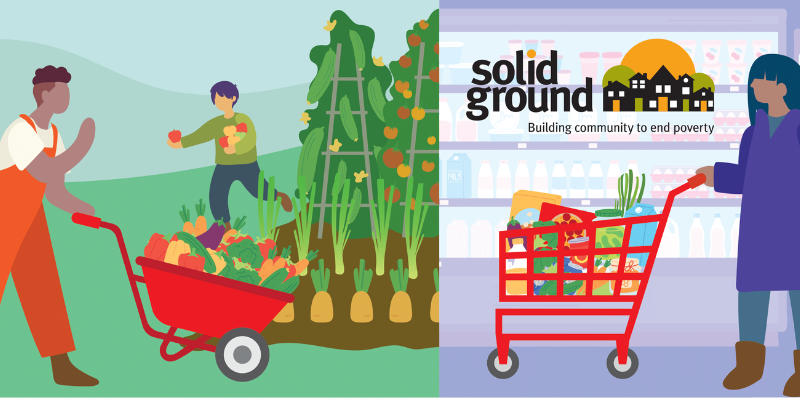 How can we build a more just and resilient local food system?
Between bare grocery store shelves and skyrocketing food costs, the last few years have made it abundantly clear just how much we rely on a fragile global system that treats food as a commodity instead of a basic human right. But what if we had a local food system capable of resisting the forces of global trade while sustaining both food producers and those who now struggle to get the healthy, culturally appropriate food they deserve?
Solid Ground welcomes audiences to a community conversation with a panel of urban farmers, food justice advocates, Solid Ground program staff, and other leaders. Our panel will be followed by a Q&A session about what's already being done to create a more resilient food system here in King County, and how you can support the innovative programs in place across our region.
Solid Ground works to end poverty and undo racism and other forms of oppression that are root causes of poverty. Learn more about Solid Ground here.
---
Presented by Solid Ground.