Short Stories Live: Only Connect!
Coming Together After a World Interrupted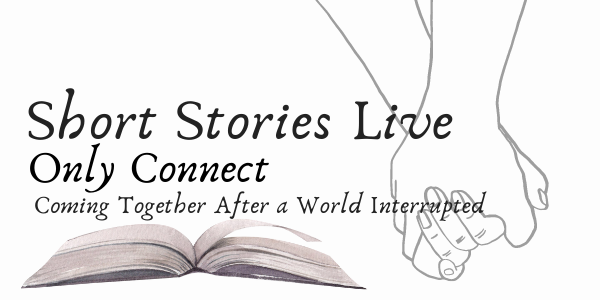 Short Stories Live returns for the 2021 season with a series of live readings that celebrate and explore our uniquely human connections. Directed by local theater icon Jane Kaplan, each installment considers the threads that connect us all.
---
In the first Short Stories Live event of the season, former series director and curator Kurt Beattie returns to Town Hall as a reader along with storyteller Eva Abram, actor and director Lowell Deo, and actress Marianne Owen. As we emerge from our common isolation and return to the stage, we'll explore stories that acknowledge and celebrate our humanity and offer space for re-engagement, renewal, and healing.
The readings will include work by authors Jennifer Haupt, Jess Walter, Leo Tolstoy, Shirley Jackson, and Dr. Charles R. Johnson.
Short Stories Live Director Jane Kaplan is a passionate and respected producer and director whose professional work has graced Seattle's stages for decades including as a collaborator/director for ACT's Pinter Fortnightly Reading Series from 2009-2012. She has been the driving force behind The Rendezvous and Jewelbox Theater for over 20 years providing artists a public stage to present new work and build community. Jane holds an MFA from Yale School of Drama.
Kurt Beattie has created theater for regional and national audiences for over 40 years as an actor, playwright, and director. He is the recipient of the TPS Sustained Achievement Award and ArtsFund's Outstanding Achievement Award in the Arts. He is the former Artistic Director of ACT Theatre, and the former director and curator of Town Hall's Short Stories Live series.
Eva Abram is an actress and seasoned storyteller who has performed in several theaters in the Seattle area. For her role of Candylady in Hoodoo Love by Katori Hall, Abram was nominated for a Gregory Award for Best Supporting Actress and won the Gypsy Rose Lee Award for Best Supporting Actress. Abram's mission is to help people connect to their humanity and to each other through stories.
Lowell Deo is an actor and director who has appeared in BAT Theatre's reading of Jason Odell Williams's play Destroying David and in Yussef El Guindi's Language Rooms. He has also held roles in Gaydar Production's staging of Terrence McNally's controversial Corpus Christi and Ibsen's Lady from the Sea, produced by Ghost Light Theatricals. Lowell's screen credits include television turns in Grimm, Z Nation, and The Fugitive and in colorful roles in films ranging from Creatures from the Pink Lagoon to Luz. He can be spotted in the upcoming films Mr. Bleachers and 23 Short Films about the End of the World.
Marianne Owen has acted professionally for over 40 years with companies in Seattle, across the U.S., and in major festivals in Europe, Israel, and Moscow. Having read for Short Stories Live many times over the years, she still proudly wears her "I READ IT" pin for reading part of the "Mueller Report" to Town Hall audiences.