Town Hall Seattle and KUOW present
A Rogue's Christmas 2018
A Town Hall Holiday Tradition!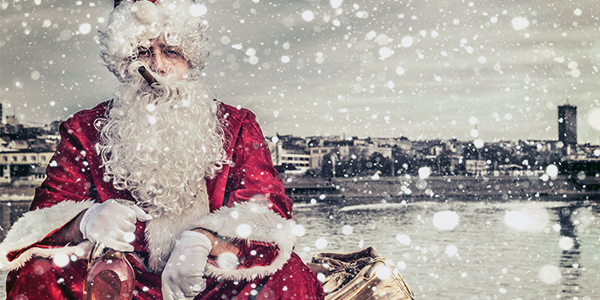 This event has SOLD OUT. There will be a standby line at the door. 
A Town Hall tradition! The holiday edition of Short Stories Live (with host Jean Sherrard) brings together unconventional holiday tales for an afternoon of short stories, poems, and seasonal music by returning house band Pineola (comprised of Leslie Braly, John Owen, Josh Woods, Dirk Lebsack, and Ed Brooks). Favorite readers—including Kurt Beattie, Julie Briskman, and Paul Dorpat—take the stage to deliver stories with a gleeful, carousing nature only "A Rogue's Christmas" can hold.
This year's stories include: a new Christmas story by Jeanette Winterson (hilarious, magical, and moving by turns); a dark comic classic by John Updike called "The Carol Sing" about the keenly felt loss of one deep voice; "…And Two Eyes Made Out of Coal," an outrageously funny tale by Augusten Burroughs; Harper Lee's heartfelt recounting of the gift that forever changed her life (and ours) in "My Christmas in New York"; and KUOW's Bill Radke reading an audience-submitted short story of holiday disaster!
---
Presented by Town Hall Seattle.