In The Moment Podcast, Ep. 92
Lyric World: Shin Yu Pai with Brian Komei Dempster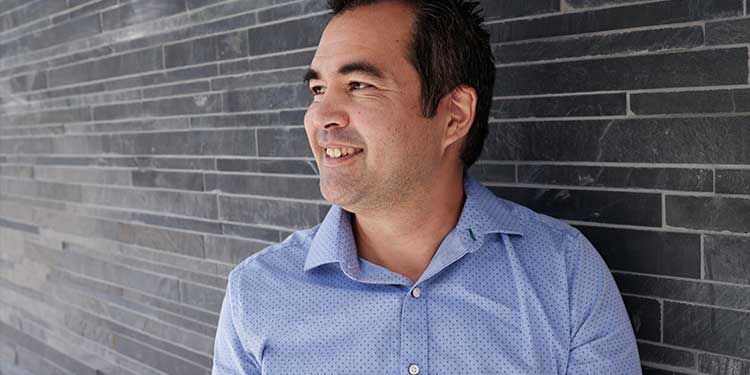 How does being othered in America impact our awareness of difference, and how does that lens affect our lived experience? In this episode of Lyric World, host Shin Yu Pai talks with poet Brian Komei Dempster, whose work explores this othered space both through a national and personal history of anti-Asian bigotry, and his own experiences as a parent of a disabled child. They reflect on Dempster's work exploring histories of Japanese internment and the lasting legacy on subsequent generations, a topic that is close to him as his maternal grandfather, a Buddhist priest, was held in various internment camps while the rest of the family was imprisoned in the concentration camp Topaz. While also considering his parenting experiences, they discuss what it means to engage with the trauma of public history, and to turn towards that grief and suffering as a commitment to reality, and the times within which we live. Tune in for this vital and deeply personal conversation.
Brian Komei Dempster's debut book of poems, Topaz, received the 15 Bytes 2014 Book Award in Poetry. His second poetry collection, Seize was published in 2020. Dempster is editor of From Our Side of the Fence: Growing Up in America's Concentration Camps and Making Home from War: Stories of Japanese American Exile and Resettlement. He is a professor of rhetoric and language at the University of San Francisco, where he serves as Director of Administration for the Master of Arts in Asia Pacific Studies program.
Shin Yu Pai is the author of ten books of poetry. Her work has appeared in publications throughout the U.S., Japan, China, Taiwan, the United Kingdom, and Canada. Her essays and nonfiction writing have appeared in Tricycle, YES! Magazine, The Rumpus, City Arts, The Stranger, Medium, and others.
---
Lyric World: Conversations with Contemporary Poets is fiscally sponsored by Shunpike. The series is supported by grants from the City of Seattle's Office of Arts and Culture, Windrose Fund, and The Satterberg Foundation.
Music for this episode is provided by Loren Kiyoshi Dempster.
---
Presented by Town Hall Seattle.