Town Hall Seattle and Phinney Neighborhood Association present
In Residence—Art & Activism
A Conversation With Artists Kaia Sand, Rex Hohlbein, and Susan Robb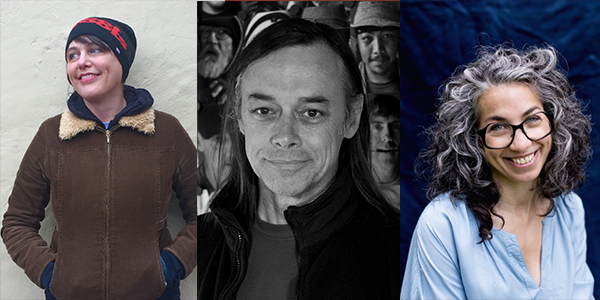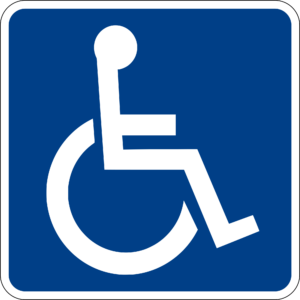 Real-Time Captioning (via CART) will be available at this event.
---
Estimates have placed the number of individuals experiencing homelessness in Seattle at well over 8,000, with nearly half of those people living unsheltered in streets or parks. The city of Seattle spent roughly $50 million on emergency shelters, food and hygiene services, eviction prevention measures, and other similar relief programs—yet the problem only seems to be growing. To reframe our conception of this issue we welcome Kaia Sand, Susan Robb, and Rex Hohlbein, whose diverse artistic backgrounds have led them to create their own distinctive forms of community-building activism projects centered on the homelessness crisis.
They meet onstage to reflect upon the ways in which the arts can disrupt and animate our approach to conversations about inequality and homelessness. Together they explore creative practices that not only include but critically engage with socio-political issues as a component of the work itself. These artists share their projects and perspectives with Shin Yu Pai, Town Hall's Inside/Out Artist in Residence representing Phinney/Greenwood—and the curator of this event. Join Sand, Robb, and Hohlbein along with Shin Yu as they invite us to look at examples of art as social practice in their work and explore how art can reimagine new solutions and futures.
Kaia Sand is a documentary poet and activist artist who began her career as a staff reporter 20 years ago with the Burnside Cadillac, the precursor of Street Roots. With Street Roots, Kaia works to create economic opportunities for people experiencing homelessness and poverty by producing a newspaper and other media that are catalysts for individual and social change. She is also the author of four books, including A Tale of Magicians Who Puffed Up Money that Lost its Puff and Interval, named Small Press Traffic Book of the Year.
Susan Robb's work is an ongoing exploration of our emotional connection to place. In 2013, Robb received a Creative Capital grant to produce Wild Times, a work that combined 3D printing and a 2,680-mile hike Mexico to Canada on the Pacific Crest Trail. Robb has received the Americans for the Arts/Public Art Network Award, two Artist Trust Fellowships, a Pollack Krasner Fellowship, a CityArtist Project Grant, a Stranger Genius Award, and support from the Joan Mitchell Foundation. She recently completed writing the Center City Public Art Master Plan for the City of Seattle and currently serves as the first Artist-in-Residence for the City of Tacoma where her work focuses on creative site reclamation around homelessness issues. From 2005 to 2007, Robb was a teaching artist at Gage Academy of Art working with LGBTQ and homeless youth.
Seven years ago, after befriending several men experiencing homelessness along the Fremont canal, Rex Hohlbein started a Facebook page to raise awareness for those living unsheltered through the sharing of photos and personal stories. Today, that Facebook page has over 48,000 followers, becoming a thriving and inspirational non-profit, Facing Homelessness. This year begins a new chapter, as Rex combines both architecture and community outreach in starting a social justice architecture firm, BLOCK Architects, with his daughter Jenn LaFreniere.
Shin Yu Pai is Town Hall Seattle's 2018 Inside/Out Resident representing the Phinney Greenwood neighborhoods. Shin Yu is a poet, cross-media artist, and curator for the collaborative global exploration project Atlas Obscura. Her poetic origins inform an artistic style that has grown beyond the written word—manifesting in photography, installation and public art, cross-disciplinary collaborations, and sound. She encourages us to reflect upon the essential questions of our own lives, and to explore how we see that interrogation expressed or mirrored around us.
Presented by Town Hall Seattle with support from the Seattle Department of Neighborhoods and The Cloud Room as part of the Arts & Culture series.