Earshot Jazz presents
Shai Maestro Quartet
Powerhouse Piano with an International Ensemble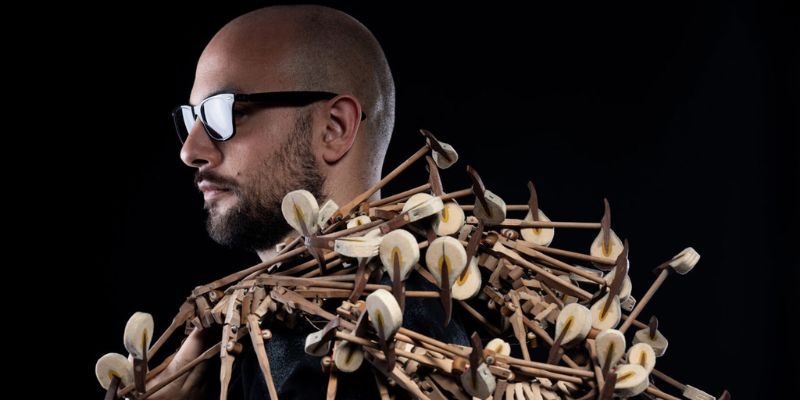 One of the most talented and promising pianists of his generation, Shai Maestro's strong and unique personal identity has led him to create an incredible musical fluidity, making Maestro and his band one of the most powerful and harmonious groups in jazz today. On his most recent album Human (ECM) (written mostly during the pandemic and released in 2021), Maestro teamed up with an international ensemble — Israeli drummer Ofri Nehemya, Peruvian bassist Jorge Roeder, and US trumpeter Philip Dizack to create an "elegant, expansive, emotionally charged and beautiful" (All About Jazz) artwork. For this tour, Maestro again teams up with these musicians.
While comfortable leading on his own albums (six, to date), Maestro strives to be inventive with other artists' album projects — most recently with Theo Bleckmann, Mark Giuliana, and Ben Wendel.
A consummate performer who tours both locally and internationally, Maestro is always searching out new opportunities. Pushing himself into new arenas, he has started arranging his music for large orchestras and scoring music for films. And to top it all off, he has just signed with Sony. Not to be missed, Maestro is "a formidable composer and performer who frequently fashions sounds into the stuff of improvised fantasias." (The Guardian).
About Earshot Jazz
Earshot Jazz has a mission to cultivate a vibrant jazz community to ensure the legacy and progression of the art form by engaging audiences, celebrating artists, and supporting arts education. They present or co-present nearly 100 concerts each year, and foster a deeper connection to jazz's rich cultural history through artist panel discussions, workshops, and other educational programs.
---
Presented by Earshot Jazz.