Early Music Seattle presents
Seattle Baroque Orchestra
The World of Joseph Bologne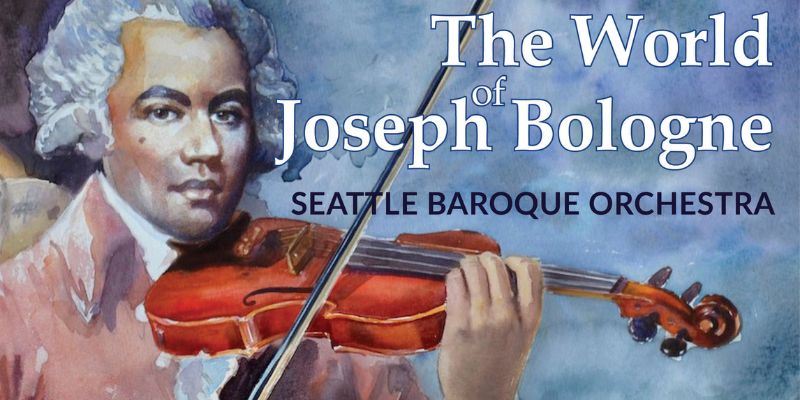 Joseph Bologne, Chevalier de Saint-Georges (1745-1799) was a Guadeloupean Creole classical composer, virtuoso violinist, a conductor of the leading symphony orchestra in Paris, and a renowned champion fencer. In 1773 he was appointed director of the orchestra Concert des Amateurs, a group described as "…performing with great precision and delicate nuances and became the best orchestra for symphonies in Paris, and perhaps in all of Europe." This concert explores some of his chamber music, including sonatas for two violins, a string quartet, piano quartet, a sonata for cello and piano, and a violin concerto.
About Early Music Seattle
Early Music Seattle has a mission to present outstanding early music, use early music to enrich cultural heritage via education and outreach, and engage new audiences through inclusivity and openness.
Early Music Seattle is the area's largest presenter of early music and related educational programs. Its mainstage events include Seattle Baroque Orchestra and internationally-renowned touring artists at venues around the Puget Sound region.
---
Presented by Early Music Seattle.