Seamus McGraw with Agueda Pacheco Flores (podcast)
In The Moment Podcast, Ep. 98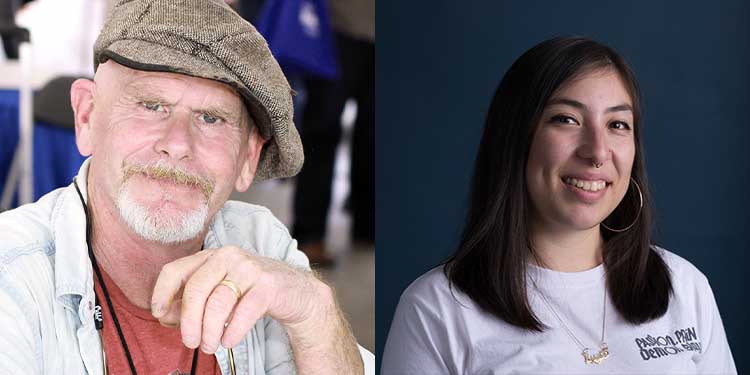 Sandy Hook Elementary. Las Vegas. Pulse nightclub. Virginia Tech. Marjory Stoneman Douglas High School. Sometimes it seems as though time is measured by the distance between mass shootings. But how did we get here?
In this week's episode, correspondent Agueda Pacheco Flores talks with journalist Seamus McGraw about his book From a Taller Tower: The Rise of the American Mass Shooter, which chronicles the answer to that question. He shares how the first mass shooting took place from atop the University of Texas tower in 1966, unleashing a new reality: the fear that any of us may be targeted by a killer. Addressing individual cases, he explores how we as a nation have become desensitized to the shock and pain, allowing political statements guaranteeing inaction to go unchecked. McGraw asks us to confront our obsession with the shooters—and explores the isolation, narcissism, and sense of victimhood that fan their obsessions. Drawing on the experiences of survivors and first responders, as well as the knowledge of mental health experts, he challenges our notion of the "good guy with a gun," the idolization of guns (including his own), and the reliability of traumatized memory. Ultimately, McGraw invites us to remember that we can make a change. Don't miss this urgent and timely conversation—and stay in the know about what's happening in this moment at Town Hall Seattle.
Seamus McGraw is a journalist and frequent contributor to the New York Times op-ed page, as well as to the Huffington Post, Playboy, Popular Mechanics, and Fox Latino. He is the author of Country: Dispatches from the Frack Zone, Betting the Farm on a Drought: Stories from the Front Lines of Climate Change, and A Thirsty Land: The Fight for Water in Texas.
Agueda Pacheco Flores is a journalist in Seattle with a focus on Latinx culture and Mexican American identity. She was previously an arts and culture writer at Crosscut where she enjoyed writing about Chicano galleries, Cumbia in the Pacific Northwest as well as shining a light on emerging Latinx artists. Originally from Queretaro, Mexico, Pacheco Flores is inspired by her own bicultural upbringing as an undocumented immigrant and proud Washingtonian.
---
Presented by Town Hall Seattle.