Samuel Woolley
How Technology Will Break the Truth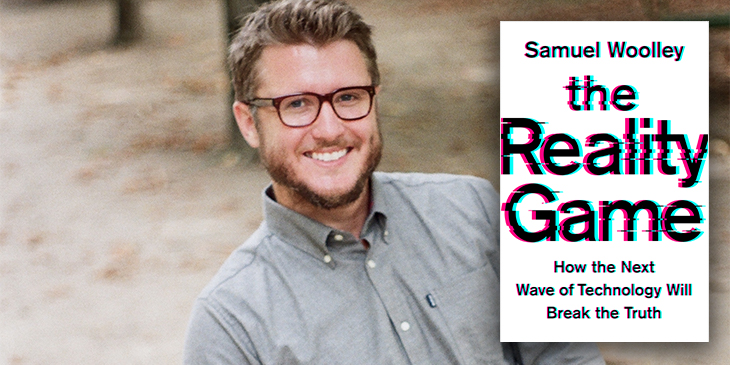 Despite Samuel Woolley's warnings as early as 2013, the problem of online disinformation stormed our political process in 2016 and has only worsened since. Woolley makes his way to Town Hall with urgent perspectives from his book The Reality Game: How the Next Wave of Technology Will Break the Truth. He cautions that technology may soon play an even deeper role in the rise of disinformation—with human-like automated voice systems, machine learning, "deepfake" AI-edited videos and images, interactive memes, virtual reality, and more. Information literacy is an essential ingredient in a healthy democracy, and Woolley shows how the breakneck rate of technological change is making it nearly impossible. Woolley argues for a new culture of invention, one built around accountability and transparency. Sit in for a treatise on preventing technological manipulation in our future, and a call for us to use our new tools not to control people but to empower them.
Samuel Woolley is a writer and researcher with a focus on emerging media technologies, propaganda and politics. He is an assistant professor in the School of Journalism at the Moody College of Communication at the University of Texas-Austin. Woolley's work looks at how automation, algorithms and AI are leveraged for both democracy and control.
---
Presented by Town Hall Seattle.
---
Join us in The OTTO!
Located in the Forum, The OTTO Bar is a great spot to meet with friends before an event or keep the conversation going afterward. You can purchase beer, wine, and non-alcoholic beverages or bring in your own snacks and non-alcoholic drinks to enjoy.
On the night of this event, The OTTO is open from 5:30PM-10:30PM.