Town Hall Seattle and GRIST present
Rupa Marya and Raj Patel with Brady Walkinshaw
Inflamed: Deep Medicine and the Anatomy of Injustice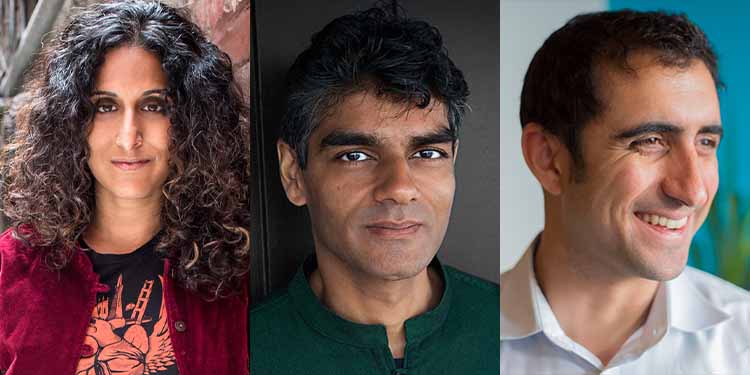 Why do Black people have a higher death rate than white people from COVID-19? Why do the working class have higher instances of respiratory diseases? If someone is saddled with debt, what does that do to their bodies?
Inflamed illuminates the hidden relationships between our biological systems and the injustices of our political, social, and economic systems. Dr. Marya and Patel take us on a tour through the human body – our digestive, endocrine, circulatory, respiratory, reproductive, immune, and nervous systems. From there, they discuss the ways in which those systems break down due to the society we live in. Systemic racism affects the body, they argue. Doctors themselves, by the way, are not immune. For example, Black newborn babies die at more than twice the rate as white newborns. Research suggests this mortality rate is halved when Black infants are cared for by Black physicians.
There is a cure to all of this. They suggest that it's the deep medicine of decolonization. Decolonizing heals what has been divided and reestablishes relationships, to the Earth and to each other. We can heal not only our bodies, they offer, but the world.
Dr. Rupa Marya is an associate professor of medicine at the University of California, San Franciscio, where she practices and teaches internal medicine. She is cofounder of the Do No Harm Coalition, a collective of health workers committed to addressing disease through structural change.
Raj Patel is a research professor at the University of Texas at Austin's Lyndon B. Johnson School of Public Affairs, a professor in the university's department of nutrition, and a research associate at Rhodes University, South Africa.
Brady Piñero Walkinshaw is the CEO of Grist.org, the leading national environmental media nonprofit dedicated to climate, justice, and solutions.
---
Presented by Town Hall Seattle and GRIST.