Ruchika Tulshyan with Ijeoma Oluo
How Organizations Can Foster Diversity, Equity, and Inclusion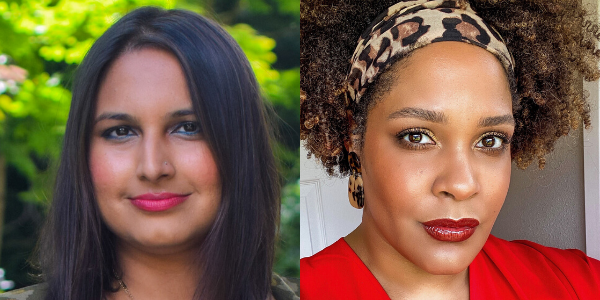 It's no surprise that fair, equitable, and respectful practices bolster engagement and motivation in the workplace. Being inclusive is, quite simply, the right thing to do. But we're notoriously bad at it. Why? As Ruchika Tulshyan explains in her new book, Inclusion on Purpose: An Intersectional Approach to Creating a Culture of Belonging at Work, inclusion doesn't just happen: it takes attention, awareness, and regular practice. It takes real work, and there isn't a simple 5-step plan for building a suddenly and permanently inclusive organization.
But we can make regular progress toward inclusion and diversity, starting now. Tulshyan takes us to the specific intersection of gender and racial bias, as experienced by women of color in the workplace. She explains the importance of using leadership privilege for good by exposing bias (women of color have more to lose by speaking up), and why the popular concept of "leaning in" doesn't work (but dismantling structural bias does). Tulshyan offers best practices that encourage leaders and organizations of all kinds to promote inclusion and diversity. It's possible, she argues, by creating psychological safety and trust, and through continuous practice.
Tulshyan is joined in The Great Hall by author Ijeoma Oluo, who penned the forward for the book, for the launch of Inclusion on Purpose.
Ruchika Tulshyan is the founder of Candour, a global inclusion strategy firm. She is a regular contributor to The New York Times and Harvard Business Review. As a keynote speaker, Ruchika has addressed audiences at organizations like NASA, Bill & Melinda Gates Foundation, and U.S. Congress. Ruchika is on the Thinkers50 Radar list and Hive Learning's Most Influential D&I Professionals. She is a former business journalist who is now regularly quoted as a media expert in outlets like NPR, The New York Times, and Bloomberg. In addition to Inclusion on Purpose, Ruchika is the author of The Diversity Advantage: Fixing Gender Inequality in the Workplace (2015).
Ijeoma Oluo is author of the #1 New York Times bestseller, So You Want to Talk About Race, and Mediocre: The Dangerous Legacy of White Male America. Her work on race has been featured in numerous publications, including The New York Times and The Washington Post. Oluo was named one of the most influential people of 2021 on the TIME 100 list, has been twice named to the Root 100, and earned numerous awards for her work, including the 2018 Feminist Humanist Award and 2020 Harvard Humanist of the Year Award.
---
Presented by Town Hall Seattle. This event is sponsored by The Boeing Company.
For even more on this important topic, please join us for a free community workshop, Decolonizing Myself, on 2/13 with Ruchika Tulshyan.